Forum Thread
Borrow on the GTS
Forum-Index
→
Suggestions
→
Borrow on the GTS
OK, so if you are anything like me, you want to complete the dex, yes? Well, i personally struggle with finding the pokemon myself so i borrow some pokemon for a while so i can find them in the tall grass ext. As this is a short term arrangement, we have both agreed to swap back the pkmn when we are done. Fair enough.
But...
There is always the chance that people wont return, will sell on or other stuff. to combat this, i propose the Gts lending section.
How i imagine this working is that you put said swap pokemon - for example caterpie and weedle - in the new GTS segment and if the other accepts or somebody offers and you accept, the trade goes through as usual. However, now that the pkmn have been swapped, you CAN NOT put them up for sale, rumble of wonder trade ext. much as you can not when a pokemon is part of a trade.
This would help prevent scammers from stealing stuff and there could be a potential timer, say after 6 months,
that on setting up the borrow you could pick - say between 1 hour 24 hours 1 week 6 months or 1 year
you get a weeks notice and they are automatically swapped back - though this could be done manually before this.
I know hat you are thinking though, Icefox, if you do not trust a person, don't lend it to them in the first place, BUT wouldn't it be nice to not even worry about this?
Anyway thanks for reading and have a happy day!!
(edits are in
Purple
)
---





╭━━•✩•━✶━•✩•━•━✶━━•✩•━✶━•━•✩•━━╮
◃:✮.❃⭒When it rains, look for rainbows‧͙⁺˚*༓☾
☽༓・*˚⁺‧͙and when it's dark look for stars◃:✮.❃⭒
╰━━•✩•━✶━•✩•━✶━•✩•━✶━•✩•━✶━•✩•━╯
Gosth

OFFLINE
Trainerlevel: 44
Forum Posts: 784
I like the idea but i think the time should be customized
---
Randodemon

OFFLINE
Trainerlevel: 21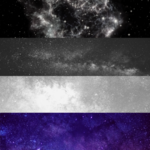 Forum Posts: 92
gorgon

OFFLINE
Trainerlevel: 41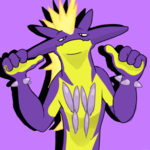 Forum Posts: 837
Gosth

OFFLINE
Trainerlevel: 44
Forum Posts: 784
@cosmyn im sure you can't do that



---
gorgon

OFFLINE
Trainerlevel: 41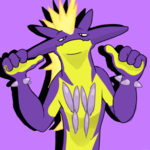 Forum Posts: 837
QueenOfVillains

OFFLINE
Trainerlevel: 53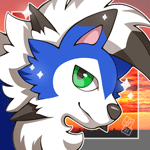 Forum Posts: 605
Lazarbeam12

OFFLINE
Trainerlevel: 21
Forum Posts: 8