Forum Thread
Aurealis High— A multi-dimensional roleplay
Forum-Index
→
Roleplay
→
RP Sign-up
→
Aurealis High— A multi-dimensional roleplay
𝔒𝔫𝔠𝔢 𝔲𝔭𝔬𝔫 𝔞 𝔱𝔦𝔪𝔢…

These are the classic words that you are sure to see, whenever you open a fairytale book. Morals of the story…movies…all different dimensions. At least, that's what each of you think, living in your own dimension. One day, a groups of you, from many different dimensions, are teleported to a single one, where worlds collide. It's called Aurealis High, and you've heard of this legendary place before, where people from all realities are welcome. Characters you've only dreamed of meeting, from the Marvel universe, a world of magic, Descendants…EVERY SINGLE WORLD you could possibly think of, is there. Join our school, where chaos and fun reigns, and interact with the people you never thought you'd meet.

The form~:

𝕎𝕖𝕝𝕔𝕠𝕞𝕖!
𝕐𝕠𝕦 𝕙𝕒𝕧𝕖 𝕓𝕖𝕖𝕟 𝕒𝕔𝕔𝕖𝕡𝕥𝕖𝕕 𝕚𝕟𝕥𝕠 𝔸𝕦𝕣𝕖𝕒𝕝𝕚𝕤 ℍ𝕚𝕘𝕙

ℕ𝕒𝕞𝕖:
𝔸𝕡𝕡𝕖𝕒𝕣𝕒𝕟𝕔𝕖:
ℙ𝕖𝕣𝕤𝕠𝕟𝕒𝕝𝕚𝕥𝕪:
ℙ𝕠𝕨𝕖𝕣𝕤:
𝕎𝕙𝕚𝕔𝕙 𝕕𝕚𝕞𝕖𝕟𝕤𝕚𝕠𝕟 𝕒𝕣𝕖 𝕪𝕠𝕦 𝕗𝕣𝕠𝕞?:
𝕋𝕪𝕡𝕖(𝕨𝕖𝕣𝕖𝕨𝕠𝕝𝕗, 𝕙𝕦𝕞𝕒𝕟 𝕖𝕥𝕔):
𝕆𝕥𝕙𝕖𝕣𝕤:

Rules:
No OP characters
OCs are allowed
Two characters per user
Password is your favourite savoury food
Please have your character be at least a bit humanoid
Heros, Villains, both are accepted
No bunnying
Basic PH rules
Have fun :)
---
Suvichan

OFFLINE
Trainerlevel: 35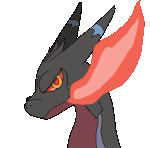 Forum Posts: 571
ℕ𝕒𝕞𝕖: Mehul Shah
𝔸𝕡𝕡𝕖𝕒𝕣𝕒𝕟𝕔𝕖: tbd
ℙ𝕖𝕣𝕤𝕠𝕟𝕒𝕝𝕚𝕥𝕪: tbd
ℙ𝕠𝕨𝕖𝕣𝕤: He can control electricity and wind to an extent, and has a watch that turns into either a celestial bronze sword, or a shield.
𝕎𝕙𝕚𝕔𝕙 𝕕𝕚𝕞𝕖𝕟𝕤𝕚𝕠𝕟 𝕒𝕣𝕖 𝕪𝕠𝕦 𝕗𝕣𝕠𝕞?: Rick Riordan's world (Percy Jackson to be exact)
𝕋𝕪𝕡𝕖(𝕨𝕖𝕣𝕖𝕨𝕠𝕝𝕗, 𝕙𝕦𝕞𝕒𝕟 𝕖𝕥𝕔): Demigod
𝕆𝕥𝕙𝕖𝕣𝕤: He's a son of Zeus.
ℕ𝕒𝕞𝕖: Suvansh Agarwal
𝔸𝕡𝕡𝕖𝕒𝕣𝕒𝕟𝕔𝕖: tbd
ℙ𝕖𝕣𝕤𝕠𝕟𝕒𝕝𝕚𝕥𝕪: tbd
ℙ𝕠𝕨𝕖𝕣𝕤: He's quite adept at wand magic, including non-verbal spells. He's also an animagus and turns into a white tiger.
𝕎𝕙𝕚𝕔𝕙 𝕕𝕚𝕞𝕖𝕟𝕤𝕚𝕠𝕟 𝕒𝕣𝕖 𝕪𝕠𝕦 𝕗𝕣𝕠𝕞?: The magical world of J.K. Rowling (Harry Potter to be specific)
𝕋𝕪𝕡𝕖(𝕨𝕖𝕣𝕖𝕨𝕠𝕝𝕗, 𝕙𝕦𝕞𝕒𝕟 𝕖𝕥𝕔): Half-Blood Wizard
𝕆𝕥𝕙𝕖𝕣𝕤: His favourite savoury food are pyaji (onion pakodas)
---
This awesome art and Avatar is made by Grietine! Visit her deviantart.
-Moth-

OFFLINE
Trainerlevel: 28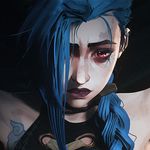 Forum Posts: 170

ℕ𝕒𝕞𝕖: Maxwell Stevens
𝔸𝕡𝕡𝕖𝕒𝕣𝕒𝕟𝕔𝕖: Tall, Dark Floppy Brown Hair, Gray Eyes, Plaid Shirt and jeans. Wears scuffed-up sneakers
ℙ𝕖𝕣𝕤𝕠𝕟𝕒𝕝𝕚𝕥𝕪: Maxwell is the most nervous dork you'll ever find, for the most part prefers to be left alone.
ℙ𝕠𝕨𝕖𝕣𝕤: Maxwell can enter any electronic device, transporting him into the "World of Data", the cross-worlds of all internet services and data plans.
𝕎𝕙𝕚𝕔𝕙 𝕕𝕚𝕞𝕖𝕟𝕤𝕚𝕠𝕟 𝕒𝕣𝕖 𝕪𝕠𝕦 𝕗𝕣𝕠𝕞?: Marvel
𝕋𝕪𝕡𝕖(𝕨𝕖𝕣𝕖𝕨𝕠𝕝𝕗, 𝕙𝕦𝕞𝕒𝕟 𝕖𝕥𝕔): (Mutant?) Human
𝕆𝕥𝕙𝕖𝕣𝕤: Password-Garlic Fries
---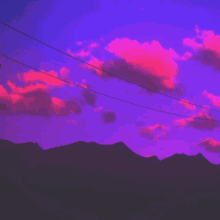 ~💖💖~
I have no idea what I'm doing with my life
Skye_in_daSky

OFFLINE
Trainerlevel: 13

Forum Posts: 2
Here are my two character forms:

Show hidden content
---
𝕎𝕖𝕝𝕔𝕠𝕞𝕖!
𝕐𝕠𝕦 𝕙𝕒𝕧𝕖 𝕓𝕖𝕖𝕟 𝕒𝕔𝕔𝕖𝕡𝕥𝕖𝕕 𝕚𝕟𝕥𝕠 𝔸𝕦𝕣𝕖𝕒𝕝𝕚𝕤 ℍ𝕚𝕘𝕙
ℕ𝕒𝕞𝕖: Gino (they/them)
𝔸𝕡𝕡𝕖𝕒𝕣𝕒𝕟𝕔𝕖:
ℙ𝕖𝕣𝕤𝕠𝕟𝕒𝕝𝕚𝕥𝕪: Bubbly yet calm, they enjoy some fun and like to see the light in every situation, their mind constantly searching for a solution. Friendly but cautious, they tend to emotionally attach themselves to things after having gained their trust, and it's very hard for them to let go of those attachments. Often misunderstood or overlooked, Gino has a powerful voice and constructive mindset, creative and intuitive they enjoy fixing the problems others are too blind to notice, or too weak to solve.
ℙ𝕠𝕨𝕖𝕣𝕤: Ability to time travel due to the amulet on their neck, can also communicate with animals.
𝕎𝕙𝕚𝕔𝕙 𝕕𝕚𝕞𝕖𝕟𝕤𝕚𝕠𝕟 𝕒𝕣𝕖 𝕪𝕠𝕦 𝕗𝕣𝕠𝕞?: the
Dead Lands
, a world where a centuries-long war caused the Earth to crumble away, leaving only a few barely standing cities and a max of a dozen humans left on the entire planet. One of the last survivors, Gino figured out how to survive in the desolate wasteland that was one of the last cities still left at least semi-standing, and they are living in that world with the other survivors. The amulet they use to time travel has broken somehow, and they got stuck in that time. Their time travel also makes their memory very bad, and they forget more and more of where they come from or who they are/were every day.
𝕋𝕪𝕡𝕖: Elf-human, their "freckles" actually acting more like tiny stars all along their body and signifying their magic heritage, allowing them to emit a small amount of light when it is dark.
𝕆𝕥𝕙𝕖𝕣𝕤: In their dimension they found and rescued an abandoned blue heeler-border collie puppy and raised and trained and befriended him and named him Arrow, are they allowed to bring Arrow to the school with them? They are also genderfluid and polysexual and will catch feelings for their good friend Coby.

Show hidden content
---
𝕎𝕖𝕝𝕔𝕠𝕞𝕖!
𝕐𝕠𝕦 𝕙𝕒𝕧𝕖 𝕓𝕖𝕖𝕟 𝕒𝕔𝕔𝕖𝕡𝕥𝕖𝕕 𝕚𝕟𝕥𝕠 𝔸𝕦𝕣𝕖𝕒𝕝𝕚𝕤 ℍ𝕚𝕘𝕙
ℕ𝕒𝕞𝕖: Coby Hevenn (he/him)
𝔸𝕡𝕡𝕖𝕒𝕣𝕒𝕟𝕔𝕖:
ℙ𝕖𝕣𝕤𝕠𝕟𝕒𝕝𝕚𝕥𝕪: Intuitive, inquisitive, smart, sharp, curious, and clumsy. Those are the six words that would sum up this young man's entire personality in one go. Loyal to the core but unsure and cautious, Coby makes a great friend and an amazing engineer. Often finding it easier to work with machines than humans, Coby would spend his time in his dad's old repair shop, fixing things and making things, putting his imagination into his hands. Creative and fun-loving, Coby is often reckless with himself and would sacrifice a lot just to finish a project or save those he loves. He never felt as though he had a family, especially with his own family, and got picked on quite a lot in school. Coby comes from a rich and prestigious family that aided the 'bad' side of the war, and they never truly understood or liked him. He had predicted the Fall (what he calls the day in which everything went to crap), but nobody would listen or take him seriously, and now he lives off of his wits and skill alone, going slowly crazy in the isolation of the apocalyptic wasteland. Until... he meets Gino and Arrow, discovering he isn't alone on this awful planet, and decides to team up with them, surviving and living together.
ℙ𝕠𝕨𝕖𝕣𝕤: No magic powers, but he is very handy with tools, machinery, gizmos and gadgets and electronics.
𝕎𝕙𝕚𝕔𝕙 𝕕𝕚𝕞𝕖𝕟𝕤𝕚𝕠𝕟 𝕒𝕣𝕖 𝕪𝕠𝕦 𝕗𝕣𝕠𝕞?: the
Dead Lands
- the same as Gino.
𝕋𝕪𝕡𝕖: Human
𝕆𝕥𝕙𝕖𝕣𝕤: Panromantic-asexual, will catch feelings for Gino in the future, dunno if in this RP tho (both of these characters are two of my OCs, they're relatively new and I'm looking to expand on their story because I like them a lot).
Password: I don't have one (I don't really understand what that is I'm sorry)
---
Yes you are allowed to have pets, @Moth and @Suvichan, yall are accepted, lemme finish reading your forms first Skye, I just woke up
---
Skye_in_daSky

OFFLINE
Trainerlevel: 13

Forum Posts: 2
Chewydabacca

ONLINE
Trainerlevel: 40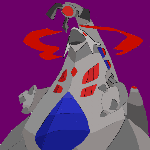 Forum Posts: 795
Character 1: Rey Nakamara

Show hidden content
---
ℕ𝕒𝕞𝕖: Rey Nakamara
𝔸𝕡𝕡𝕖𝕒𝕣𝕒𝕟𝕔𝕖: Dang I wish I could draw XD
ℙ𝕖𝕣𝕤𝕠𝕟𝕒𝕝𝕚𝕥𝕪: good half: lacks morals when it comes to fighting, but will do his best to save everyone else
Bad half: He's not exactly evil, but has the same goal as rey. He doesn't care about what he has or anyone has to lose in order to achieve his goal, and thus is deemed as Evil. Both halfs can mix if both of them are able to cooperate towards one small goal, but for now, his good half dominates rey.
ℙ𝕠𝕨𝕖𝕣𝕤: Randomness: upon activation, a totally random quirk is unleashed, which will vary in power, which may range from benefiting him, doing absolutely nothing, or at worst, killing him. The quirk he gets is completely random, although there are ways for him to increase the probability of getting a certain quirk, such as ingesting another person's dna will increase his chances of getting their quirk. Rey will have no control over his quirk. (btw quirk means power)
𝕎𝕙𝕚𝕔𝕙 𝕕𝕚𝕞𝕖𝕟𝕤𝕚𝕠𝕟 𝕒𝕣𝕖 𝕪𝕠𝕦 𝕗𝕣𝕠𝕞?: My Hero Academia
𝕋𝕪𝕡𝕖(𝕨𝕖𝕣𝕖𝕨𝕠𝕝𝕗, 𝕙𝕦𝕞𝕒𝕟 𝕖𝕥𝕔): Human
𝕆𝕥𝕙𝕖𝕣𝕤: this rp seems nice lol
---
werwerwer

OFFLINE
Trainerlevel: 17
Forum Posts: 0
here is the form:

Show hidden content
---
𝕎𝕖𝕝𝕔𝕠𝕞𝕖!
𝕐𝕠𝕦 𝕙𝕒𝕧𝕖 𝕓𝕖𝕖𝕟 𝕒𝕔𝕔𝕖𝕡𝕥𝕖𝕕 𝕚𝕟𝕥𝕠 𝔸𝕦𝕣𝕖𝕒𝕝𝕚𝕤 ℍ𝕚𝕘𝕙

ℕ𝕒𝕞𝕖: Jef (no last name)
𝔸𝕡𝕡𝕖𝕒𝕣𝕒𝕟𝕔𝕖: wears a grey cloak, brown pants and shoes, and has grey gloves
ℙ𝕖𝕣𝕤𝕠𝕟𝕒𝕝𝕚𝕥𝕪: Shady, never talks
ℙ𝕠𝕨𝕖𝕣𝕤: Invisibility, all wounds heal when invisible, never loses a fight
𝕎𝕙𝕚𝕔𝕙 𝕕𝕚𝕞𝕖𝕟𝕤𝕚𝕠𝕟 𝕒𝕣𝕖 𝕪𝕠𝕦 𝕗𝕣𝕠𝕞?: MOC
𝕋𝕪𝕡𝕖(𝕨𝕖𝕣𝕖𝕨𝕠𝕝𝕗, 𝕙𝕦𝕞𝕒𝕟 𝕖𝕥𝕔): Assassin
𝕆𝕥𝕙𝕖𝕣𝕤: Carries a dagger around called Forsaken
@chewy… I think you're forgetting something? Reread the rules :)

@werwerwer you too! And you're also forgetting something else
---
Matt_Kids_Nine

OFFLINE
Trainerlevel: 18

Forum Posts: 175
ℕ𝕒𝕞𝕖:Gin Qin
𝔸𝕡𝕡𝕖𝕒𝕣𝕒𝕟𝕔𝕖:A small Asian boy at 5'1 who loves
Bánh Xèo
. He has short black hair and brown eyes.He mainly wears a blue shirt and black shorts.
ℙ𝕖𝕣𝕤𝕠𝕟𝕒𝕝𝕚𝕥𝕪:He loves to play jokes and is not liked at school.He tries to fit in but is often bullied by others.He is determined to get what he wants and will not stop at just watching it.He is a fast thinker and can lie to get out of most situations.
ℙ𝕠𝕨𝕖𝕣𝕤:None
𝕎𝕙𝕚𝕔𝕙 𝕕𝕚𝕞𝕖𝕟𝕤𝕚𝕠𝕟 𝕒𝕣𝕖 𝕪𝕠𝕦 𝕗𝕣𝕠𝕞?:Danganronpa - A game lead by Junko Enoshima the ultimate despair.He was applied to be part of Danganronpa v3 but wasn't accepted.He snuck into the facillities under the name Kokichi Ouma and nearly died.He only escaped by putting the real Kokichi Ouma in his place.
𝕋𝕪𝕡𝕖(𝕨𝕖𝕣𝕖𝕨𝕠𝕝𝕗, 𝕙𝕦𝕞𝕒𝕟 𝕖𝕥𝕔):Human
𝕆𝕥𝕙𝕖𝕣𝕤:Don't blame me for past mistakes.
---
DON'T BULLY ME
I can't take the pain no more


visit this shop


I made the avatar from google shapes in google slides do NOT judge

Matt_Kids_Nine

OFFLINE
Trainerlevel: 18

Forum Posts: 175
My password is the food in bold it is an asian dish ok
---
DON'T BULLY ME
I can't take the pain no more


visit this shop


I made the avatar from google shapes in google slides do NOT judge

I've rejected you not because of your password, but because of your past actions. You are not allowed to join any more of the roleplays I create, I'm sorry. But you broke more than four rules in my previous roleplay, and I'm not too sure if I can still trust you


@Chewy, I'll accept you once you put the password
---