Forum Thread
Pokédex Update (with a hint of Shadow)
Forum-Index
→
Suggestions
→
Implemented
→
Pokédex Update (with a hint of Shadow)
I wanted this in its own suggestion.
Couldn't forget about the Pokédex too of course.
Shadow Update
---
Added those Shiny and Shadow stars to the buttons as well!
Simple Quality of Life Feature
---
New option for accounting for Shiny/Shadow Pokémon whenever you have selected Normal Pokémon.
As it is right now, both Shiny and Shadow Pokémon count as Normal Pokémon and affect their numbers. I thought some users would appreciate only being able to see strictly the numbers of Normal Pokémon, so this is what this option would help you do.
---
Hope y'all like it.
Brambleclaw

OFFLINE
Trainerlevel: 51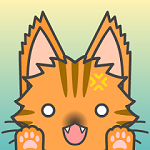 Forum Posts:
112
Fuzzylittlepaws

OFFLINE
Trainerlevel: 65

Forum Posts:
731
SweetSlowpoke

OFFLINE
Trainerlevel: 32

Forum Posts:
85