Forum Thread
My stats/ranklist bug
Forum-Index
→
Bugs/Complaints
→
My stats/ranklist bug
AlienSnowflake

ONLINE
Trainerlevel: 77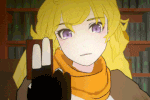 Forum Posts:
1,066
Uh so i was checking "my stats" link.
It says I harvested 640k berries but ranklist says 605k?
Yes, I waited about 30 min before I posted this to make sure the numbers updated.
What's up with that? Are they different things??
I asked a friend, they said It's also a problem to them too. Off by 2mil
My stats:
Ranklist :
---
Selling over 50k mons for 300PD each. Click here 🌻


𝑻𝒉𝒆𝒓𝒆'𝒔 𝒏𝒐 𝒓𝒆𝒂𝒔𝒐𝒏 𝒕𝒉𝒂𝒕 𝒕𝒉𝒊𝒔 𝒍𝒊𝒇𝒆 𝒄𝒂𝒏'𝒕 𝒃𝒆.. 𝑬𝒍𝒆𝒄𝒕𝒓𝒊𝒄.⚡
Yes, I noticed this issue the day the Most Berries Harvested was added to the ranklist.
Screenshots
---
Please train with my shadow wartortle. He's so cute!