Forum Thread
cant see my rank on the ranklist
Forum-Index
→
Bugs/Complaints
→
Confirmed Bugs
→
cant see my rank on the ranklist
BabyEevee22

OFFLINE
Trainerlevel: 70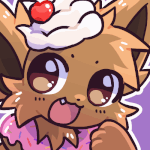 Forum Posts:
764

i have exactly 1585 entries which mean i clash with the 10th place, usually ranklist will show below what ur rank is even if ur below 10th place but i think it glitched so my name is currently not there at all
normally it wld look like the ones at the sides vv
This is the same with me for shadowdex entries
---
AlienSnowflake

OFFLINE
Trainerlevel: 79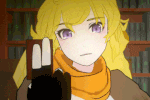 Forum Posts:
1,214
But there's another person in the list with the same number as you.
They can't be showing 2 people in that place.
I was like that before when i was in the 11 or 10 th place of the most mon one until i got different numbers to beat the dude above me
---
🐝𝑳𝒆𝒕 𝒎𝒆 𝒃𝒆 𝒚𝒐𝒖𝒓 𝑩𝒖𝒎𝒃𝒍𝒆𝑩𝒀🐝

Finally after a decade, they're Canon<3



---
Want free PD? More info in my Profile :3 🌻 Selling over 60k mons for 300PD each.