Forum Thread
BIRD CULT!
Forum-Index
→
Fan Clubs
→
BIRD CULT!
Crowsmorte

OFFLINE
Trainerlevel: 17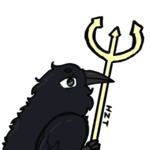 Forum Posts:
102
Welcome to the Bird cult! If this is not where this should be placed, it may be moved.
We are recruiting more Birbembers. (Birb members)
Rules:
- To join, you must own or love birds. If you don't, you shall be kicked.
- If you join, you are agreeing for us to add you to the Birb Cult PalPad Group.
- YOU MUST BOW DOWN TO
LORD BIRB
, WHO SPEAKS THROUGH ANY ADMIN.
Form:
Username:
Favorite Birb:
Agreement: (in your language)
YESSSSS:
Most people who are admin are people who I know I can trust. No offense, but some people I know might go overboard with the power they have. I have had many experiences. They don't need a bird anyways.
Admin:
Togepie
Milochondria
DrGrimm
ThePumpkaboo
Members:
SleepBeex
SakuraBloom
Kitsune2168
---
ThePumpkaboo

OFFLINE
Trainerlevel: 30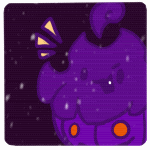 Forum Posts:
106
Kitsune2168

OFFLINE
Trainerlevel: 14
Forum Posts:
5