~•Mes grands amis•~
These are my closest and dearest friends, they have made me laugh, cry, and finally feel like a part of a family, and here I commemorate them for making my life infinitely better:

Abra~Kadabra: My best friend who has been with me through the hardest days, I wouldn't know most of you if it wasn't for them.

ThatNinetalesTrainer: They are one of the kindest and nice people out there and they have been such a help for as long as I can remember

Serendibite: She is my spiritual sister and has supported me with a lot of help during my time here

AlwaysDorky: He has provided me with a ton of laughs when I was sad

Pickle-Flavor-Painter: They have turned my world of monochrome into a world filled with color and amazement

~MelonPiee~: She was the one that showed me that happiness is contagious

dirtdude: He has been a true friend since the day I met him, he is very funny too

Cherry_Blossom: She was the first friend I have made in Pokéheros, and she has forever been engrained into my mind as the human form of kindness

ShatteredDiamond: She has shone her brilliance and generosity all over

The_Scourge: They are an amazing person who will go down as one of the best rp people ever.

Daiko: A very fun at and amazing guy, he is a amazing friend

StrawBear:One of the nicest people I have met, we have a lot in common <3

MsLovelyLesbian: One of the greatest people to ever be on this site, she is just an adorable ball of kindness that has become one of my greatest friends.

Sparkleshine: One of the most wholesome and nicest people that I have ever met. They are very creative!<3

~TheDarkPhantom~: My ghostly bestie, helps me out by teaching me the ropes of being an admin for team phantom, an amazing artist too!

clown: My clown comrade who is one of the nicest and funniest people ever, they are also an amazing artist

And to everyone else in my friendlist you have not been forgotten, you all have made my life extremely better.
~•Mes Grands Amies Part 2•~
This is Part 2 of Mes Grand Amies

Crysticia: She has been a true friend since the beginning and I thank her ever so much for her knowledge and friendship, she is like on of my mentors here. <3
~Grimm's Favorite Characters~
Jevil
Sammy
Pyro
Jacket
Revenant
Mega Banette
My friends made art for me!!
clown
One of my most closest friends made art of me<3
ThePumpkaboo
One of my greatest friends made art of me
Was not made by me made by ThePumkaboo please check her art shop out. She is one of the best artists ever
My friend Ullkob made Art of me!
He is such a talented artist and amazing artist, he made this for me, it has all of my favorite babies I have raised here on Pokéheros!
Fluvebre
Amazing idea art of a more plague themed spritzee by Sparkleshine
Game Records

Trainer ID:
#530975074
Registration:
22/03/2021
(1 Year ago)
Game Time:
414:03 Hours
Total interactions:
88,555
Money:
49,255

Starter Pokémon:

Blaziken
Feeds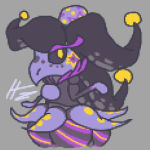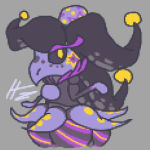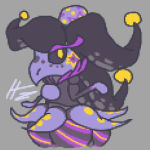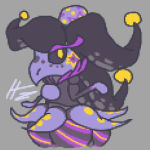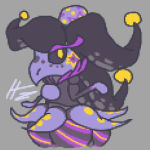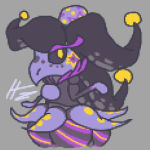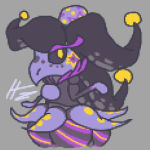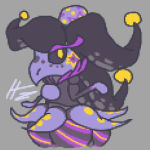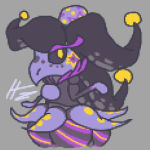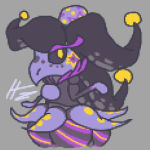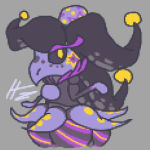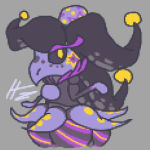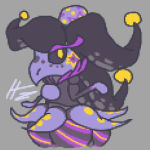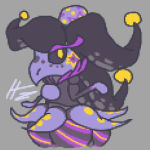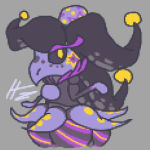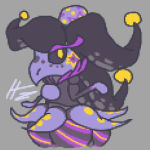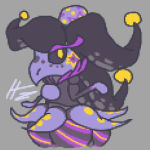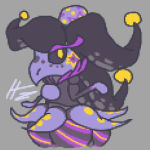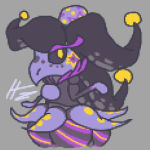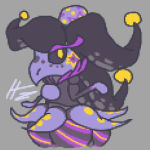 ~About Me~
Hello there mon amies and welcome to my profile! (Be warned I am sometimes an emotional train wreck)
(If u are curious what I look like irl basically think of hex maniac, but 4'9, and with glasses xD)
Here are some basic things about little old me:
~•{Status: WHERE THE HECK IS ALL THE TITANIUM, LITHIUM, AND KYANITE!?}•~
~•{Dr.Grimm/Grimm|She/Her|Pansexual|Plague Doctoress|Mute|Virgo|September 1|23|French}•~
~•{Interest: Art, medicine, Team Fortress 2, Titanfall Series, Subnautica, Splatoon Series, and much more}•~
~•{Favorite Type:I love all Ghost type Pokémon except one, (you know who you are, cough cough Gengar)}•~
~•{Current Goals: Save up enough Nuggies for a whole year of Premium<3, Complete Hoenn Dex [68/151]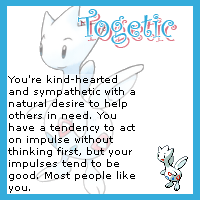 Badge Showcase
| | | | | | | | | |
| --- | --- | --- | --- | --- | --- | --- | --- | --- |
| Set #1 | | | | | | | | |
| Set #2 | | | | | | | | |
| Set #3 | | | | | | | | |
| Set #4 | | | | | | | | |