Forum Thread
King's Rock unsearchable at Item Market
Forum-Index
→
Bugs/Complaints
→
Confirmed Bugs
→
King's Rock unsearchable at Item Market
Dear old King's Rock is back again causing trouble. :v
Basically, even though there are several offers up for King's Rocks, you cannot search for them.
As you can see, where usually the search results would be nothing shows up, instead the advanced search filters are up next. You don't even get the "No results were found!" message (presumably because there are indeed offers up.)
I assume, as always, it's the inverted comma in King's Rock/the url causing the issue here.
Crystalmystria

OFFLINE
Trainerlevel: 65
Forum Posts:
129
Jajangmyeon

OFFLINE
Trainerlevel: 112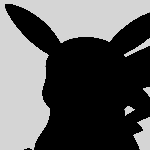 Forum Posts:
1,042

AlienSnowflake

OFFLINE
Trainerlevel: 82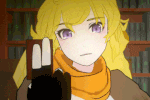 Forum Posts:
1,375
Just search it on the evolution items list and look there. Ctrl + f. Problem solved xD
---
🐝𝑳𝒆𝒕 𝒎𝒆 𝒃𝒆 𝒚𝒐𝒖𝒓 𝑩𝒖𝒎𝒃𝒍𝒆𝑩𝒀🐝

Finally after a decade, they're Canon<3



---
Want free PD? More info in first right widget🌻Selling over 60k mons for 300PD each.
That's Bug avoided, not Bug fixed.
---
Credits for avatar to
~Cookie~
Kitties! Riako has no idea what he unleashed with that update🙀
Collecting Lovely Larvesta and Silly Seel Plushies~
Looking for Ice Gems and Flying Gems
here!
Help me hunt a Shiny Articuno!
(You can win your own non-shiny Articuno in return)
Breeding events for the cause
here!
LeoTheLion

OFFLINE
Trainerlevel: 80

Forum Posts:
181

Bumping, didn't realize this bug thread was still active, my bad. Same issue is happening to me still.
---
Name:
Viktor
Adopt one yourself!
@
Pokemon Orphanage