Forum Thread
Confirmation message before using card for nuggets
Forum-Index
→
Suggestions
→
Rejected
→
Confirmation message before using card for nuggets
so, im not sure how many people have done this, but i have my father's card information saved for pokeheroes, meaning i can just proceed to checkout any time. However, while trying to use my own visa gift card, i accidentally pressed proceed to check out.. which my father's card. thankfully, it was only 5 dollars and he didn't care, but this could be pretty big if someone were to accidentally do this with 80$.
If possible, I think a confirmation message before you proceed to the checkout or the final page where you receive the nuggets would be very helpful. The message could include the card information to double check in order to make sure you're using the correct card, and a confirm purchase or return to previous page/change card button.
---

" kenny / ken " / 18 / english + german / sprite by DustyZoiveon

KitsuneNinetales

OFFLINE
Trainerlevel: 50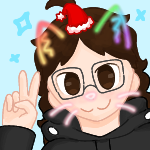 Forum Posts:
469
Bump
---
On hiatus, slowly getting back into it
Here's a few positive quotes c:
"It's not whether you get knocked down, it's whether you come back up."
"Just be who you want to be, not who others want to see."
"You are braver than you believe, stronger than you seem, and smarter than you think."
"Be who you are and say what you feel, because those who mind don't matter, and those who matter don't mind."
Relm~Arrowny

OFFLINE
Trainerlevel: 26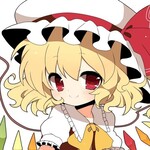 Forum Posts:
366
The payments aren't handled by PokeHeroes but by our partner Xsolla. We have absolutely no control over how their interface works.
I do strongly believe, however, that there is confirmation necessary once the amount is a bit higher. I'm not 100% sure, but at least my own credit card always requires some sort of extra authentication when the amount is higher than about 10-20$.
---