Forum Thread
Destiny Knot for DC
Forum-Index
→
Suggestions
→
Implemented
→
Destiny Knot for DC
ProfessorGreenie

OFFLINE
Trainerlevel: 48

Forum Posts:
393
This is a very simple suggestion! I checked back 20 pages and didn't see this suggested, but if it was, I apologize!
Why not implement a new hold item for the Daycare? The
Destiny Knot
is a hold item from the main series games that helps in breeding by passing down five of the parents' IVs to the offspring. However, as battling and IVs aren't a super big feature on the site, I propose a new use for this item:
-When given to one of the Pokemon placed in the Daycare, the compatibility rating for the Pokemon will raise by one level (my main suggestion)
-If given to an already "perfect pair," the amount of eggs produced will increase (either by a small percentage or possibly doubling the eggs each time one is produced?)
This item can either be bought from the shop or possibly given to the player BY the Daycare Owner after they've adopted X number of eggs, as a thank you for using his Daycare (and encouraging you to give him more money haha).
The reason I give this suggestion is due to the fact it's (to the best of my knowledge) impossible to get a "perfect pair" using a Ditto, as genderless Pokemon can only breed using said Ditto and perfect pairs are only for Pokemon of the same species with different OTs. As a result, this makes breeding these Pokemon very slow and tedious (especially for the breedable legends you can only get extras of via breeding).
I'm open to suggestions! I feel this would be a beneficial update to lots of different users, as it would not only help shiny hunters, but dex completionists and event hunters as well.
---
Yes please, full support!

This is the main reason why I don't like to breed anything with Ditto is because it's too slow when you don't have a perfect pair, and this would definitely incentivize more people wanting to breed the dex completion legendaries a bit more and hunting them as well too.
ProfessorGreenie

OFFLINE
Trainerlevel: 48

Forum Posts:
393
Umm well not really related to the increase in breeding chance of the suggestion but more relevant to the passing down IVs part of it. What if instead of giving the parents IVs it send the parents nature (or maybe gender if you are feeling generous ) to the child. Cause well specific nature hunting (and gender hunting) are a royal pain.
Well yes the increase in breeding would be good but let's be honest. Riako recently said that the breeding chances of those legends were improved and raised so I doubt he will do so again so soon. Unless he hunts one himself.
---
Ravenswing

ONLINE
Trainerlevel: 105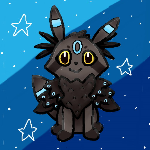 Forum Posts:
560


Ohh, I like the idea of it being a key item, like the daycare owner would gift it after you adopted like 100 eggs, making it a useful gift and a milestone.
My original thought was that instead of a held item it would be a temporary power up of sort like the flutes, the daycare owner would give it to you after you adopted something in between 10-30 eggs.
You can then activate it, either from your item bag or the daycare and it would give the daycare a large breeding boost even if you change the pair, the boost would be applied to the daycare not the pair specifically
---