Forum Thread
Ask The Blackguard!
Forum-Index
→
General Discussion
→
Ask The Blackguard!
Greetings!
Thank you for joining us at this fine hour. Recently, we've been getting questions. Certain things, such as poll boxes, aren't working. So, we've held a gathering. Our most advanced and respected Commanders of the Advanced and Basic armies have gathered here to answer your questions. Simply ask them, and they will respond!
Demolishers – Micoh Sieval, age 50 – 15 years of service
Conquerors – Derek Tazak, age 45 – 17 years of service
Tower Shieldsmen – Fergus Oneri, age 36 – 14 years of service
Spearmen – Tenshai Sieval, age 43 – 23 years of service
Swordsmen – Geoffery Hales, age 22 – 5 years of service
Archers – Sedric Gunderson, age 28 – 11 years of service
RoyalGecko

OFFLINE
Trainerlevel: 64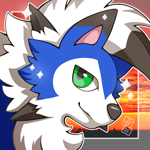 Forum Posts:
715
Each Commander considers this question carefully.
I'd say a chocolate bar.
I prefer Boston Creams.
Apple Fritters suit my tastes better.
I enjoy Bear Claws.
Glazed donuts are delicious, if I do say so myself.
Have you ever had a Blueberry donut? I, personally, think they're the best.
The Commanders grin at one another, chuckling among themselves.
After a moment of conversation, Micoh speaks for the group.
Technically, we're supposed to spar in our free time, however we do enjoy a bit of betting, racing, contests, and other small sports.