Forum Thread
Buried Treasures General Store!
Forum-Index
→
Global Trade Station
→
Item Trades
→
Buried Treasures General Store!
Cittagazze_Luciano

OFFLINE
Trainerlevel: 53
Forum Posts:
18
Introduction
[#ff7142]hello, everyone, and welcome to Buried Treasures General Store. In this shop, I have an assortment of various items and Pokémon that you may find useful. To cut out confusion, the prices listed for each item will be based on information on the Price Checker. This shop, as with any, will have an inventory based on the current inventory of Cittagazze Luciano and will be updated every Wednesday.
Rules and Conduct
• All PokèHeroes rules, along with those listed below
• All inquires will need to be addressed via PP
• No bartering or badgering the Admin about the price of items
• No items are held. The shop runs on a first-come-first-served basis
• No harassing the Admin or other shopper
Payment Methods
As aforementioned, prices are based off of the Price Checker forum thread. Payments may be made in Pokèdollar or Nuggets, where one nugget is equivalent to 1,500 PD. In certain instanced, items may be exchanged for their equivalent, such as keys for boxes.
Gems
Bug Gem 16
Electric Gem 162
Fighting Gem 60
Flying Gem 84
Grass Gem 106
Ground Gem 3
Normal Gem 1079
Poison Gem 192
Rock Gem 104
Water Gem 6
Dark Gem 23
Ghost Gem 98
Ice Gem 4
Psychic Gem 88
Steel Gem 7
Dragon Gem 56
Fairy Gem 22
Evolutionary Items
Fire Stone 2
Leaf Stone 5
Oval Stone 6
Thunderstone 5
Water Stone 9
DeepSeaScale 1
DeepSeaTooth 1
Dubious Disc 3
Metal Coat 4
Moon Stone 1
Protector 2
Razor Claw 3
Razor Fang 5
Soothe Bell 5
Up-Grade 2
Dragon Scale 3
King's Rock 2
Prism Scale 7
Reaper Cloth 4
Sachet 2
Everstone 93
Ice Stone 4
Spray Duck 2
Weather Balloon 12
Form Change Items
DNA Splicer (White) 3
Drill 1
Electric Fan 2
Green Orb 2
Microwave 3
Mixer 1
Monitor 1
Red Orb 1
Refrigerator 2
Reveal Glass 1
Shell Bell 1
Washing Machine 3
Draco Plate 2
Dread Plate 2
Fist Plate 1
Flame Plate 1
Insect Plate 2
Iron Plate 1
Meadow Plate 2
Sky Plate 4
Splash Plate 3
Stone Plate 2
Zap Plate 1
Boxes
Mystery Box (Dark Blue) 26
Mystery Box (Light Blue) 3
Mystery Box (Black) 1
Keys
Mystery Key (Brown) 3
Mystery Key (Green) 1
Mystery Key (Pink) 9
Mystery Key (Purple) 7
Mystery Key (Gold) 8
Buying Nuggets! Goal: 1,705/8,000
---
Ayanahexes

OFFLINE
Trainerlevel: 16
Forum Posts:
17
pokemonblack

OFFLINE
Trainerlevel: 68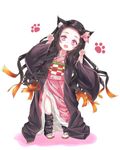 Forum Posts:
139
RoyalGecko

ONLINE
Trainerlevel: 73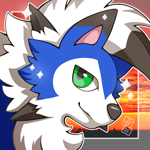 Forum Posts:
736
DiamondDust

OFFLINE
Trainerlevel: 22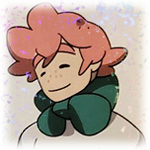 Forum Posts:
72
Hi there! How much would a prism scale and two gold keys be? ^3^
---
boomshakalaka

OFFLINE
Trainerlevel: 44
Forum Posts:
245
kirbyisbac

OFFLINE
Trainerlevel: 38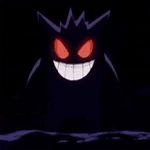 Forum Posts:
129