Forum Thread
The Devil Is A Part Timer
Forum-Index
→
Fan Clubs
→
Inactive Clubs
→
The Devil Is A Part Timer
Welcome to

The devil is a part-timer

fan club.
Population: 3

If you want to join please read the rules first thank you. Welcome to this page if you are here you might be a fan of The devil is a part timer. That is awesome if you want to join then you are at the right place. Just fill out the forum there are two forums to be pacifiec one is to join as a member and one is if you want to be a mod. And what postion you want.

Main Cast:

Sadao Maou -

Emi Yusa -

Shiro Ashiya - Navuso

Chiho Sasaki - EeveeCat2

Recurring Roles:

Hanzo Urushihara - Snapetatron

Suzuno Kamazuki -

Mitsuki Sarue -

Olba Meiya -

Albert Ende -

Emerada Etuva -

Mayumi Kisaki -

Rika Suzuki -

Rules:

Show hidden content
---

PH RULES APLY.(Dont add this as the rule part of the forum)

Be friendly to other fans.

You can not post if you are not accepted into the fan club.

Correctly fill in the forums if you want to just be a member you can be rejected if your forum is not correct. The mod forum goes under this rule.

read the rules correctly.

For the Password put TheDevilIsAPartTimer. This password will change randomly.

Anyone can have the same character as you so do not complain if there is more the one user as the character.

If you get rejected more then 3 times then you are banned for a day. When the day is over you can try again.

If you get at least 4 or 5 warnings because you are not following the rules then you will be banned and you will then not be able to post in this thread.

Also if you are a mod and you are not following the rules then you will be demoted to only being a member.

If a member is being rude and or not following the rules please connect me or the second admin or the third mod with a screen shot of the member not following the rules. This applies with the mods as well. If a mod is not following the rules then please take a screen shot of them and send it to me or the second admin or the third mod.

Member forum:

Show hidden content
---
[b]My Name is:[/b]
[b]I want to be a member of The Devil Is A Part Timer because:[/b]
[b]My favorite character is:[/b]
[b]What character do you want?:[/b]
[b]What I hope to gain out of being in this club:[/b]
[b]Put a the rule down here:[/b]
[b]Put the password here:[/b]
Mod forum:

Show hidden content
---
[b]My name is:[/b]
[b]I want to be a mod of The Devil Is A Part Timer because:[/b]
[b]The position I want is:[/b]
[b]What I hope to gain in being a mod is:[/b]
[b]put a the rule down here:[/b]
[b]Put the password here:[/b]
Members:

Show hidden content
---

EeveeCat2, Navuso

Mods:

Show hidden content
---
Admin:
Snapetatron
Second admin: (only a user I trust can be an admin)
Third Admin: (only a user I trust can be an admin)
Rejecter mod:
Mod:
Warned:

Show hidden content
---

NONE

Banned:

Show hidden content
---

NONE

---
SixSidesToADie

OFFLINE
Trainerlevel: 29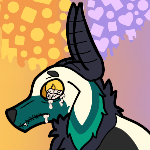 Forum Posts:
28
1.My Name is:EeveeCat2
2.I want to be a member of The Devil Is A Part Timer because:this is one of my favorite animes and I want to meet people that too injoy it and talk about it
3.My shinies so far are:umbreon and currently hunting for a Bulbasaur
4.My favorite character is: chiho Sasaki
5.What character do you want?:Chiho Sasaki
6.What I hope to gain out of being in this club:to know other peoples opinion on this anime
7.Put a the rule down here:Be friendly with other members
8.Put the password here:TheDevilIsAPartTimer



---
My Name is:
Navuso
I want to be a member of The Devil Is A Part Timer because:
This thread got me into the anime, and I'm currently three episodes in. Hopefully I'll be further and even more into it in a day or two :3
My favorite character is:
Alciel so far. (I love his reactions, and I can relate to his thought process so far, lmao)
What character do you want?:
Shiro Ashiya
What I hope to gain out of being in this club:
A group of people to talk to about the anime, and manga~
Put a the rule down here:
Read the rules correctly
Put the password here:
TheDevilIsAPartTimer
---
SixSidesToADie

OFFLINE
Trainerlevel: 29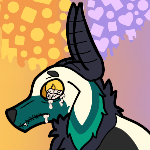 Forum Posts:
28