~About Me~
Nothing too special going here, but wanted to put it anyways.

Age: 19

Name: Not going to say it. I tend to be very specific if who I tell my name to online, so if there is anyone who knows my actual name, you are one of very few people that do.

Hobbies: I doodle a lot. Not great at it, but I enjoy it. I sing, which again I'm bad at but I don't care. Baking, which I would say I'm decent at. And I play a lot of games. The main one I play is Pokemon, but I play a ton of different games. Recently been playing a lot of Animal Crossing New Horizons and Ni No Kuni, which I don't know how many people will know that second one.

Other bits of info: I try to be an easy person to talk to and don't shy away from PMs or PalPad messages, so don't be afraid to try talking to me because I'll talk to ya so long as I'm not super busy and not offline. I do a lot of shiny hunting, both on here when I can as well as the actual games and Pokemon Go. I do have ADHD, so if I ramble on, or suddenly lose track of where a conversation is going, that is part of why (Which is evident is this thing). And the last part is that I'm a part of the LBGTQ+ community. Specifically I'm gay, but I don't make it a huge part of my personality so no need to worry about me making that all I am.

I'll make this look nicer eventually, but this works for now.
Stuffs
Feel free to add me on Pokemon Go! My code is 7568 6117 2170

I send back gifts too if that's what makes you decide to add someone, but I'm bad about remembering to open them daily. But I never forget to send back.

I don't own my current pfp. It's one I found online and I have no clue who the artist is. But I thought it was adorable so I used it.



Shiny Baits





7/1000
Game Records

Trainer ID:
#827100936
Registration:
19/02/2019
(2 Years ago)
Game Time:
509:34 Hours
Total interactions:
353,690
Money:
349,640

Starter Pokémon:

Emboar


Feeds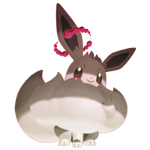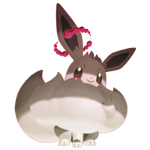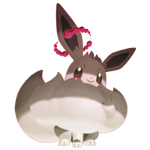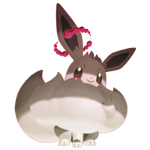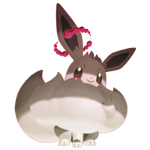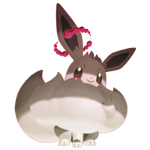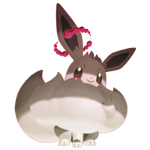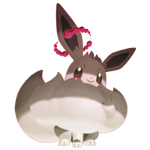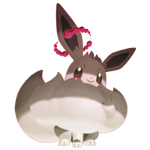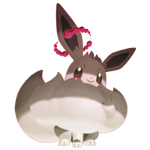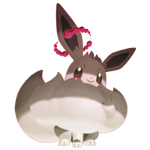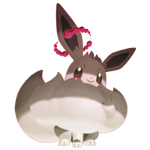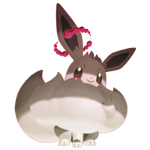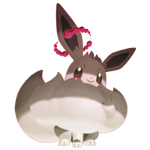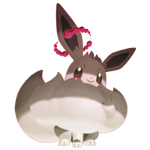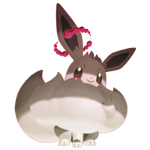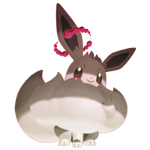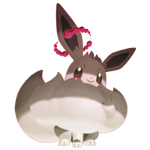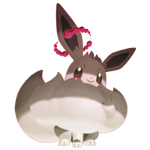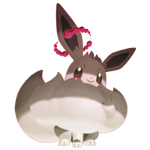 Contact
Last Action
Reading the news
(7 Hours ago)
Medals
aixle hasn't collected any medals so far.
Eventual Shiny Goals
All Patterned Magikarps
Other Shinies



Pokemon Plushie Wishlist
Kanto: Alolan Vulpix, Shiny Galarian Ponyta, Slowpoke, Magnemite, Koffing, Shiny Magikarp, Omanyte

Johto: Furret, Spinarak, Crobat, Chinchou, Natu, Wooper, Wobbuffet, Girafarig, Gligar, Heracross, Sneasel, Teddiursa, Slugma, Swinub, Corsola, Remoraid, Mantine, Kingdra, Stantler, Smeargle

Hoenn: Mudkip, Zigzagoon, Wurmple, Lotad, Wingull, Surskit, Shroomish, Sableye, Mawile, Aron, Electrike, Shiny Electrike, Plusle, Minun, Gulpin, Carvanha, Wailord, Spinda, Flygon, Swablu, Seviper, Lunatone, Corphish, Baltoy, Anorith, Feebas, Kecleon, Tropius, Metagross

Sinnoh: Staraptor, Burmy Trash, Burmy Plant, Burmy Sand, Buizel, Shellos, Valenfloon M, Valenfloon F, Drifloon, Mismagius, Honchkrow, Glameow, Stunky, Bronzor, Sad Jr., Chatot, Spiritomb, Munchlax, Mega Lucario, Hippopotas, Hippowdon, Skorupi, Croagunk, Finneon, Mantyke, Weavile, Porygon-Z, Rotom Heat, Rotom Wash, Rotom Mow, Rotom Frost, Rotom Fan, Rotom, Phione

Unova: Purrloin, Pansage, Pansear, Panpour, Musharna, Pidove, Blitzle, Roggenrola, Woobat, Tympole, Sandile, Dwebble, Scraggy, Archen, Zorua, Zoroark, Solosis, Ducklett, Birthday Ducklett, Shiny Ducklett, Vanillite, Autumn Deerling, Spring Deerling, Summer Deerling, Foongus, Tynamo, Elgyem, Litwick, Axew, Mienfoo, Heatmor, Larvesta, Volcarona

Kalos: Flabebe, Meowstic M, Inkay, Skrelp, Clauncher, Tyrunt, Amaura, Carbink, Goomy, Sliggoo, Klefki, Pumpkaboo, Bergmite

Alola: Oricorio Pa'u, Oricorio Baile, Oricorio Sense, Oricorio PomPom, Cutiefly, Wishiwashi, Dewpider, Salandit, Wimpod, Sandygast, Pyukumuku, Shiny Minior Core, Komala, Drampa, Jangmo-o

Galar: Nickit, Gossifleur, Yamper, Applin, Appletun, Polteageist, Hatenna, Morepeko Hangry, Morepeko Full