Stuffs
Shiny Baits


18/1000
Shiny Hunt
aixle is currently hunting
Slugma
.
Hunt started: 15/01/2022


Chain: 52
0

Game Records

Trainer ID:
#827100936
Registration:
19/02/2019
(2 Years ago)
Game Time:
564:58 Hours
Total interactions:
371,388
Money:
627,144

Starter Pokémon:

Emboar


Feeds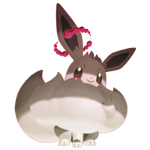 #ProtectMinors
Honestly, it shouldn't even be a question of if it should taken down or not. You'd think something against having that somewhere for kids to see would be in place in the rules. Pokemon is something intended for kids, so you'd think this site would keep to that ideology. I hope that something gets done about these issues.
Contact
Last Action
Reading the news
(1 Hour ago)
Medals
aixle hasn't collected any medals so far.
~About Me~
Nothing too special going here, but wanted to put it anyways.
Age: 19
Name: A secret
Hobbies: Drawing, baking, singing, and gaming
Other bits of info: Fairly introverted, but can hold a conversation, gay, has ADHD, and when I want to talk, I can ramble on a lot. Also, my personality thing is INFP, whatever that means. Just figured it out because someone suggested it.
I'll make this look nicer eventually, but this works for now.
My PFP is not owned by me. It was created by the very talented
Akemie
. Go check out all of the cool Pokemon icons that she is making
here
!