Forum Thread
Cooking Pot notifying only when the pot is empty
Forum-Index
→
Suggestions
→
Cooking Pot notifying only when the pot is empty
The cooking pot currently notifies you every time one dish is done, which is honestly very distracting.
I'm suggesting to only have the notification when the pot is done cooking everything
, or make it a toggle-able option in notification settings.
---
Thread has received Mod approval and is now open for discussion.
---
Credits for avatar to
~Cookie~
Kitties! Riako has no idea what he unleashed with that update🙀
Collecting Lovely Larvesta and Silly Seel Plushies~
Looking for Ice Gems and Flying Gems
here!
Help me hunt a Shiny Articuno!
(You can win your own non-shiny Articuno in return)
Breeding events for the cause
here!
AlienSnowflake

OFFLINE
Trainerlevel: 79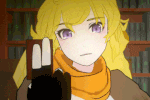 Forum Posts:
1,217
This and also the seed makers too xD
---
🐝𝑳𝒆𝒕 𝒎𝒆 𝒃𝒆 𝒚𝒐𝒖𝒓 𝑩𝒖𝒎𝒃𝒍𝒆𝑩𝒀🐝

Finally after a decade, they're Canon<3



---
Want free PD? More info in my Profile :3 🌻 Selling over 60k mons for 300PD each.
MimiPallas

ONLINE
Trainerlevel: 19

Forum Posts:
16
Do they even have notifs for the seed maker because I would die fir one! Idk why but I don't get notifications for the seed maker!
---
Hi, would love to have a trade!
Ps: I'm 5 hours behind game time! Hehe, thanks for understanding if I'm trying to get my beauty sleep in (cause I need it! I wouldn't be such a nice pink if I didn't sleep well! I'm immortal for a reason! So I can sleep all day!)