Forum Thread
Castform weather update
Forum-Index
→
Suggestions
→
Castform weather update
What does the Castform Weather do?
So what the castform weather currently does is that it boosts the amount of exp a Pokémon of a certain type depending on the current weather by 50% but only applies to hatched Pokémon. This means that the only times it's helpful is when a player is doing a quest where the Pokémon needs to be a certain level to as a quest or for their pokedex. Some minor uses include changing castform to the current weather and the alolan quest at the daycare (when it's very sunny and you have met other requirements)
How to improve it?
What I'm thinking of is to make it so the castform weather boosts eggs. This is useful when shiny hunting or hatching legendary Pokémon and makes this feature more useful instead of a random addition to make this game feel more realistic. Now of the 50% boost may be too op for eggs it can be reduced to a more reasonable 30%
Some things to note
Just because the exp boost applies to eggs does not mean it will become very op since it still relies on whether the weather matches that egg's type and it's not permanent so it should not become very game breaking based on that. So what do you guys think?
---
Train these Pokémon please ;)


This suggestion has received Mod approval and is now open for discussion.
---
Credits for avatar to
~Cookie~
Kitties! Riako has no idea what he unleashed with that update🙀
Collecting Lovely Larvesta and Silly Seel Plushies~
Looking for Ice Gems and Flying Gems
here!
Help me hunt a Shiny Articuno!
(You can win your own non-shiny Articuno in return)
Breeding events for the cause
here!
Minesphalt5680

OFFLINE
Trainerlevel: 22
Forum Posts:
77
If the weather matches the egg type, there is a slight chance that some experienced users may be able to find out what type of egg they have. I do upvote the percentage change, tho 50% may be a bit too much sometimes and 30% feels reasonable. Especially since some weathers are more common than others (e.g rainy, gusty, thunderstorm etc.). Maybe sprited eggs can be affected by the weather though since it is quite obvious what pkmn they have most of the time.
---
Please train these Pokémon, it would really make my day. :>


OrcaNinetales

OFFLINE
Trainerlevel: 50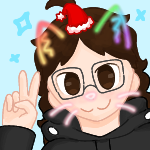 Forum Posts:
503
Support
I think that it would be cool, especially for shiny hunters, as it would encourage them to interact and ask for interaction exchanges when the weather matches their hunted pokemon
It would make shiny hunts slightly less of a pain
Perhaps it would also have more bug type adopts from the lab, when it's a bug boosted weather, people will be more inclined to adopt those bug eggs always jamming up the lab :')
It would clear our party full of eggs faster when the type matches
I feel like people would pay more attention to the weather and use a minor feature more
---
On hiatus, slowly getting back into it

Check this cool thing out
And no, it's not a rickroll :>

Message me for how to do it lol

Here's a few positive quotes c:
"You are braver than you believe, stronger than you seem, and smarter than you think."
"Be who you are and say what you feel, because those who mind don't matter, and those who matter don't mind."