Forum Thread
Where would you like to live? ( Country/city)
Forum-Index
→
General Discussion
→
Where would you like to live? ( Country/city)
AkenjanRobet

OFFLINE
Trainerlevel: 5
Forum Posts:
20
Maybe I would like to move to Ireland or Italy but it's not the ideal move due to financial opportunities. But things may change soon, and then I'll move to some city by the sea and live my happy life. I'm just used to being confident in the future, I can't drop everything and go nowhere. So I am preparing for the move thoroughly. Now I am looking for an opportunity to
selling home privately
, and then look for real estate in the city where I want to move. And only then will I start packing my bags
---
"'Time does not exist,' said Einstein. "But clocks do exist," said Monsieur André Onnora."
StrawberryMilkyMilk

OFFLINE
Trainerlevel: 16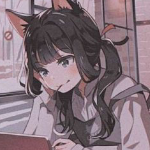 Forum Posts:
6
MercilessPurge

ONLINE
Trainerlevel: 20

Forum Posts:
15
Title: In a Balkan Country
I'd want to live in a Balkan country like Croatia (Zagreb) or Serbia (Belgrade)
Or in another city named Nizhny Novgorod (can't say that name for now)
---
Sweden or Vermont. A place where I could have the right to be free and my freedom would be safe. I'm unfortunately trapped, housebound in an evil state where the torturous slavery of people like me is now legal, and I desperately need to get out right now, but I have no idea when that will be possible.
---