Forum Thread
Arrows to Organize Contact Links
Forum-Index
→
Suggestions
→
Other suggestions
→
Arrows to Organize Contact Links
AnimeFreak

OFFLINE
Trainerlevel: 35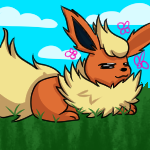 Forum Posts: 27
Okay, so I didn't know where to put this so I'm gonna put it in the others.
So I have a lot of links on my contact links, and me being me I want to organize them by pokeheroes stuff and other sites, and have those be organized by Social Medias and just game sites I'm in, it would be awesome to have a thing to move them around to make it pleasing to look at.
Yeah, I could just redo them but that requires a lot of tabs to be open and my laptop can't handle that many tabs open at once...
---
Fire Types Forever!
Ephenia

ONLINE
Trainerlevel: 92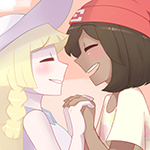 Forum Posts: 204


Already suggested
here
.
But, since that thread's outdated and it's 2019, it's time to hijack the idea and make something fresh and appealing for it!
I came up with some good visuals for it and it functioning as well, but I haven't finalized it 100% yet. Still something presentable, however.
The quality is iffy because it's a GIF and the capturing I've used, but mainly just showing off some functionality.
Messing a bit with the other aesthetic as well to give it more of a modern feel.
I'll likely be doing another edit/post later.
~ToukaKirisima~

OFFLINE
Trainerlevel: 42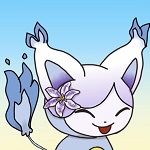 Forum Posts: 184
Ephenia

ONLINE
Trainerlevel: 92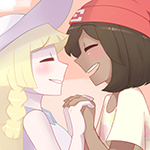 Forum Posts: 204


Kaito-kun

OFFLINE
Trainerlevel: 36

Forum Posts: 210
Yamper

OFFLINE
Trainerlevel: 78
Forum Posts: 194

Fernsong

ONLINE
Trainerlevel: 41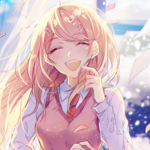 Forum Posts: 865
Maystar18

OFFLINE
Trainerlevel: 27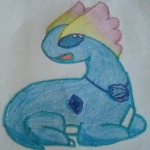 Forum Posts: 8
Enkidu

OFFLINE
Trainerlevel: 56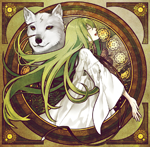 Forum Posts: 35

HiyaJay

OFFLINE
Trainerlevel: 28
Forum Posts: 248
Menma

OFFLINE
Trainerlevel: 36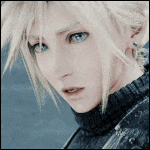 Forum Posts: 173