Forum Thread
Tall Grass: remember searched spots
Forum-Index
→
Suggestions
→
Rejected
→
Tall Grass: remember searched spots
shinyteddiursa

OFFLINE
Trainerlevel: 77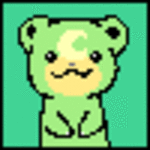 Forum Posts:
138
So my suggestion is that the game shows you which patches you checked already (for example by putting a red cross over those patches). Because I usually remember the last one I checked but not the previous ones and it gets hard when you get to the last 9 patches and you're not sure which ones you already checked and you have to wait 1 hour before you can check again.
---
Even though many people may like it, I don't. Tall Grass ever since the update is now a game of memory and strategy, if you've missed one you have to start making diaries/start remembering more.
Riako changed tall grass this way so its easier, I find no point in changing it. And also, if you're are unable to reclick it you'll have to start remembering things like "its far away!" and most people drawing a tall grass map and using time to update it is enough. Its way easier now because its balanced by memory just like concentration, I would really dislike if it was harder just because people kept forgetting.
---

People often think the PH sprites are bland. Do they shade? Well, yes they do. You'll be surprised how much care is taken for these sprites.

yeah, there is a simple method, i use MS Paint for it (i'am so oldschool yay). I take a screen of the grass and simply cross out the patches i already visited in Paint x D. After finding the egg i move my screen to the recycle bin and make a new one. its even easier, if you mark the visited patches on screen with vc (very close) nfa (not far away) or fa (far away).
---
DragonFrost

OFFLINE
Trainerlevel: 28

Forum Posts:
62
i think that might be too easy since the update already made it a lot more easy.
i personally use a method similiar to the one by Oktopi, but in my case, i use excel (just make a little area for the tall grass, where each cell is a bush and put "x" everywhere where the egg can still be after searching a spot)
what i personally would prefer to make it "easier" might be an option to put one party-member/egg into storage when you find an egg while having a full party (putting pokes/eggs out and in when doing tall grass is kinda annoying).
---
This suggestion has received less than 60% support and was moved to rejected.
Total votes:
22
Support ratio:
59%
---
Credits for avatar to
~Cookie~
Kitties! Riako has no idea what he unleashed with that update🙀
Collecting Lovely Larvesta and Silly Seel Plushies~
Looking for Ice Gems and Flying Gems
here!
Help me hunt a Shiny Articuno!
(You can win your own non-shiny Articuno in return)
Breeding events for the cause
here!