Forum Thread
Deleting PalPad Conversations
Forum-Index
→
Suggestions
→
Rejected
→
Deleting PalPad Conversations
Okay, I know this has already been asked before but...
Okay, so I've messaged people before asking to separate a trade, only to find the Pokemon I wanted was shiny, and thus not very good for me. I didn't have anything worth the shiny, and didn't want the shiny in the first place.
I was hoping there could be a way to delete palpad conversations, especially those you've made with a person you've only talked once with.
There could be a thing where, if somebody tries to delete it, the other person gets a notification and can stop them, so it stays up. Only both people can decide when to delete it. Kinda like Hangouts conversations or text messages, but you don't get to not see your side until the other person agrees to delete.
---
Yeah I agree with Zarkesh, the message since its pal-pad will eventually get deleted by the server so there
is that. Anyway, there are somethings wrong about this still. What if someone keeps denying but they keep on spamming it, such in the case someone is in trouble and they want to delete all the proof? Couldn't people just keep making pal-pad messages they just keep deleting, and the people saying they said no such thing, and it was probably photoshop. If this was in case of someone threatening you, if they managed to get on your account they would be able to wipe out all of your data. Now, yes hacking is your responsibility, but Riako made things like trade taxes because of the people that do this, so this could possibly increase the likelihood of someone attempting to do this.
I also got the feeling's Riako example of how he can't delete forum posts without making a ton of bugs, the best he can do I believe is just make the message say nothing, I pretty sure this is why the pal pad messages get deleted in a certain order and not with consent.
---

People often think the PH sprites are bland. Do they shade? Well, yes they do. You'll be surprised how much care is taken for these sprites.

HASHIRE_SORI_YO

OFFLINE
Trainerlevel: 16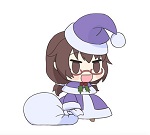 Forum Posts:
26
I still think that the fact that it eventually gets deleted shouldn't be a deterrent to this suggestion being supported. That's like saying 'GMail shouldn't have a delete spam mail feature since spam gets deleted after a month anyway'- but it still has a delete spam button, because
ux improvement is a thing.
---
Merry Christmas y'all dirty gacha addicts
---
I normally support suggestions that don't affect me so long as it benefits the bigger picture and is reasonable, however..
Reasons for No Support/Not Affected;
1)
There really isn't a 'Why we need this' or at the very least 'Why you want this' clearly explained, as well as a why would it benefit us users.
2)
Would it be nice to delete PP's? Sure, but I foresee underlying issues with this despite myself wanting this;
2.a)
PalPad and Private Messages on Pokeheroes are tied "sessions" (for the lack of a better word atm) shared between 2 users which is presumably tied to an ID#. Basically an instant messenger with no "user side cache" (no personal instance), the ability to delete would compromise situations such as scamming/harassment/ect as it deletes it for both members.
The reason I base this assumption is due to a mod deleting their replies in a Private Message with me and it affected me as well no longer seeing them despite having the actual PM instance still exists for me. It would save a lot of space for them if this is true. Now if they aren't single session tied and are actually 2 separate instances, or change it to be so that a user can delete their side without affecting the other user - this will invalidate point #2 completely and I'd be more inclined to support.
2.b)
This defeats having the freedom to delete messages and turns it into more of a hassle for both users. Especially situations where they either don't want to/feel like it/inactive, it's not going to get deleted. If I ever felt something was worth deleting, I would want to delete it on the spot rather than wait for a consensus on whether or not it's going to be deleted.
3)
I don't believe the current status of Palpad is negatively affected by the inability to delete, but it's current setup as a whole. Features that I personally believe would fix the cluttered appearance would be a better organization capability and quality of life changes such as; clear user from recent conversation, ability to pin favorite users/most talked to on the top, section off friends from non-friends, toggle show online users only, toggle show as invisible, and so on... You know kind of like an actual Instant Messenger.
---
What's gonna happen to Bulbasaur?
I see.
I was aware of why it wasn't allowed before, and was saying that as a way to fix it.
If it was a situation where you asked for something and saw something with it that you didn't want, you could say "sorry, I've made a mistake. could you please delete?"
Plus, if you had a conversation with someone and you didn't have them on your friendlist, it would get rid of clutter. Especially if you have s lot of actual friends.
---
Anything you post online whether intentional or unintentional is subjected to stay online indiscriminately. One of the many downsides of reality of the internet. I don't really see any instance as to why you would need to delete it rather than simply saying "wrongchat/mistake my bad" unless it's something that you shouldn't be talking about on PH to begin with, and you are not guaranteed that the other user would agree to delete it (no matter how entitled you may feel to delete it).
See point #3. Also the ability to remove a conversation from appearing in your Palpad gets rid of personal clutter, faster, and is not disruptive to the whole process as initiating a vote to delete. Some of us also had lengthy conversations with not only friends but non-friend users. Trying to delete 1 conversation from your Palpad sidebar that could easily be from 5~100+ would be entirely cumbersome to both users to meet your own
personal want
rather than just hiding it from the list entirely until next time you talk with that user.
---
What's gonna happen to Bulbasaur?
This suggestion has received less than 60% support and was moved to rejected.
Total votes:
32
Support ratio:
34%
---
Credits for avatar to
~Cookie~
Kitties! Riako has no idea what he unleashed with that update🙀
Collecting Lovely Larvesta and Silly Seel Plushies~
Looking for Ice Gems and Flying Gems
here!
Help me hunt a Shiny Articuno!
(You can win your own non-shiny Articuno in return)
Breeding events for the cause
here!