Forum Thread
Everstones
Forum-Index
→
Suggestions
→
Everstones
Was finding suggestion for a long time~
Here is the example how it will look like! ~
The new place of everstone in Item Bag.
It is very beneficial in many ways!
One example is that,
When we get many pokes from auctions for dex, and when we need to give each a everstone, we have to load the page again and again, and again and again we have to scroll down to find the everstone which is arranged in alphabetical order with other evolutionary stones. This process is very clumsy.
Alternate option is that the new way and update in Item bag by making a "Prevent-Evolution Stone" table which will be always above all other evolutionary stones in the item bag below "Evo. Stones" tab where only everstone will be present! (in the table).
Thanks!
Hope you understand! ^^
---





Masked_Shadow

OFFLINE
Trainerlevel: 19

Forum Posts:
183
PinapBerryPiemon

OFFLINE
Trainerlevel: 19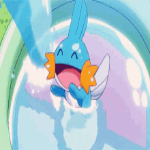 Forum Posts:
17