Forum Thread
Sprite Revamps
Forum-Index
→
Suggestions
→
Rejected
→
Sprite Revamps
Primaesthetics

OFFLINE
Trainerlevel: 16

Forum Posts: 72
Look, I love this site, but.. It just has one glaring problem for me, no offense to the spriters who probably spend a good portion of their day making these; the Gen 6-7 sprites. Don't get me wrong, I don't
hate
them, but I'd much prefer it if they didn't appear as though they were literally traced off of a previously existing sprite, for example..


The sprite is pretty much just flipped over to the left, and made into a 2D format, per se. I'd really appreciate it if the sprites could be in a more unique pose, and that's really the only thing I ask for here; just unique sprites that don't look like anything else we've seen. Of course, keep it looking similar to the B/W sprite format.
---
[center]
MeepTheMareep02

OFFLINE
Trainerlevel: 52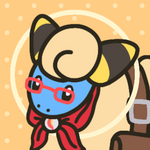 Forum Posts: 491
Support!
Though I think this shouldn't be a priority, considering there are a bunch of event sprites that need fixing (//cough Mega Giratina). I think Alolan Raichu's sprite needs fixing though, it looks awkward.
---

Discord: MeepTheMareep02#1222

Instagram: @bubbles.shiny.yanma

DeviantArt: MeepTheMareep02

Toyhouse: MeepTheMareep02
neri

OFFLINE
Trainerlevel: 40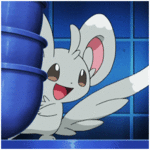 Forum Posts: 256
TenkoChabashira

OFFLINE
Trainerlevel: 32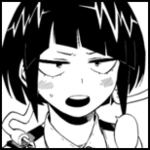 Forum Posts: 382
Bokuto

OFFLINE
Trainerlevel: 99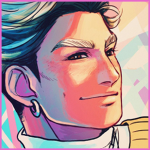 Forum Posts: 1,085


toma

OFFLINE
Trainerlevel: 49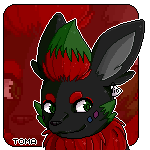 Forum Posts: 595
Nexanda

OFFLINE
Trainerlevel: 90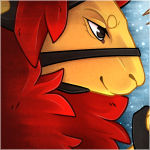 Forum Posts: 991

No support.
Sorry if if you want unique poses then you'll have to do that for ALL pokemon too else it wouldn't look right.
All the sprites on site are made from previous generations too. Why not do them as well? All the Aloan sprites look rather nice I find! Not only that but they look like if they belonged right in the gen 5 already! (Black and white)
---
Kelis

OFFLINE
Trainerlevel: 78

Forum Posts: 877

As much as we all love spriting here, theres' just little things that just possibly won't happen (for now)

I would much rather have all the sprites done and on site, and then work on reworking ones that legitimately need to be reworked (flashback to the old mega gyarados sprite), or sprites with missing/inaccurate colours (Palosand, mega-alakazam, shiny mega sceptile was an example of something a PH user brought back to me a while back)
There are little things here and there that can be fixed, but literally respriting half the sprites just because they're copy overs of the 3D sprites & converted into 2D format just isn't plausible at the moment. (by this I'm not saying it will never happen, it just isn't a priority)
If we do that, we also need to redo /all/ of the other gen 5 pokemon that were released, from my understanding, all of those were also copy-overs of the 3D sprites/Suigi art and converted to 2D format.
I would much rather keep on dishing out new events and/or finish off the alolans, than stopping what I'm doing, to redo some sprites because it's not acceptable to everyones standards :v
I can't speak for the other spriters on site, but that's just my two cents

(please, no hard feelings, I'm truthfully okay with people not liking sprites, but tbh, if there isn't an eye blaring problem, I don't really see why it should be changed any time soon, when we can focus on sending out more events/creating more site content to bring up the activity on-site)
---
Riako

OFFLINE
Trainerlevel: 50

Forum Posts: 2,141