Forum Thread
Edit and Post
Forum-Index
→
Suggestions
→
Rejected
→
Edit and Post
Shreyash_Jain

OFFLINE
Trainerlevel: 16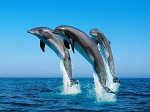 Forum Posts:
141
When we post a new message in a thread, then it comes at the top of the list of that particular subforum, and also a link is present in the forum index. However, we do not come to know if someone has edited his post, until we open it. Can't it be like, if someone edits his main post, that also brings the thread at the top, and a link of it comes in the index.
This would avoid Bumping and and since we cannot double post, this would notify the suscribers and would become prior in the list, when the last
post
er edits something.
I hope I wrote in an understandable way.
---
Queen_Pumpkaboo

OFFLINE
Trainerlevel: 31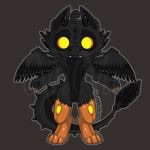 Forum Posts:
1,367
I don't support.

If every time someone edits a spelling mistake it brings the entire thread up this could easily be abused by people who want their threads to have more attention. People don't have a limit to how much they edit so someone could easily just add something to their post, take it away, add something else, take it away, whenever they want their thread to be noticed.

Besides the point of bumping is to revive old threads, not to notify when something has been edited. And bumping is supposed to be used sparingly, as in after a few days. If people just edit every hour to artificially bump their thread that might as well be considered spam. And I've seen people who double post, which is annoying because that is spam also, which is why they should edit their posts. If editing your post means bringing the thread up to the Newest Post or Most Active it's exactly the same as double posting.

If people are subscribed to a thread and see it actively they'll probably notice the edit, and if not then after a few days just bump it. This suggestion would just encourage spam and defeat the purpose of the rules no double posting and no excessive bumping.
---
LazyHoneydew

OFFLINE
Trainerlevel: 24

Forum Posts:
363
Definitely no support.
I constantly edit my posts. It would be annoying for not only me, but pretty much everyone else to see my constant edits.
Also as Luna said people will abuse it.
---
Siggy made by Fourier
DragonSumedh

ONLINE
Trainerlevel: 91

Forum Posts:
1,608

no support i agree with qeen pumpkaboo
---
Anime-Planet.com - anime | manga | watch anime online
I see Queen Pumpkaboo's point, but I have a suggestion for that.

Maybe there could be an option when editing the first post to bump the thread after the edit. BUT this option ist only available once per 24h or 48h.
Like this, you can bump your Diaries etc without having to post a really short and maybe useless post.
---
Shreyash_Jain

OFFLINE
Trainerlevel: 16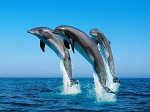 Forum Posts:
141