Forum Thread
Stop Prof. Rowan from cheating
Forum-Index
→
Suggestions
→
Implemented
→
Stop Prof. Rowan from cheating
shinyteddiursa

OFFLINE
Trainerlevel: 77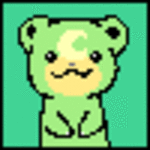 Forum Posts:
138
As you can see, our good friend Professor Rowan managed to cheat his way on to the ranklist despite being just a NPC. Real players (so basically everybody) have to work very hard to obtain so many Pokémon to even have a chance of getting on the list, while NPC's can apparently get on there by doing nothing.
Therefore I suggest that NPC's can no longer obtain a place on the ranklist.
---
Trainer_Purple

OFFLINE
Trainerlevel: 21

Forum Posts:
298
Good idea, I have seen some feeds and people are like 'Hey, that's not fair! He is on the Ranklist and he did NOTHING!' and stuff
I don't like it either.
People like Toothie, Humza, Surmj, Ecco and others are the ones who deserve it, because they worked for it, like almost everybody else does.
---
Pokemon X Friend Code: 3196-5079-6682
GlaceoQuaza

OFFLINE
Trainerlevel: 31
Forum Posts:
128
KILL ROWAN AND LEAVE ALL HIS EGGS FOR NEWBIES!!!!
---

HOARDING GLACEON PLOOSHIES
PROGRESS:14/50
My Badge Case and Random Funny Screenies
Trainer_Purple

OFFLINE
Trainerlevel: 21

Forum Posts:
298
KingDedenne

OFFLINE
Trainerlevel: 42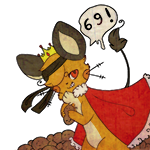 Forum Posts:
76
Queen_Pumpkaboo

OFFLINE
Trainerlevel: 31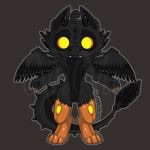 Forum Posts:
1,367
I support.

Prof. Rowan adds no difficulty to the rank list, you still need to reach the thousands just to even hope to be on there, he's just one slot and did nothing to "earn" it.

The NPC has a point: bringing in challenges from the lab so you can get a golden Pokéball, the NPC is a character well established on PH for providing eggs from the lab for us to hatch. So, taking away his ability to rank isn't going to take away any meaning he has or any point he has.

So, no I wouldn't say having an NPC have others hatch his eggs and return them to him adds to the difficulty of the rank list. Considering how often I'm sure these quests pop up to hatch and return his eggs, eventually he'll be at the top again because of work other users did. Where's the challenge in that? Rowan could hatch 24 eggs practically at the same time of any Pokemon he chooses by giving them to users, while others actually on the rank list can only hatch six at a time.

NPC don't need to be on the rank list, PH has enough members on it who would gladly take the spot in the top ten instead of a computer.
---
[email protected]
: Dont act like a King..cuz you're not XD. And It WOULD be easy since no NPC is trying to compete with us.
YES,it would be unfair but it would be fun and challenging....
And Dedenne....im not striving to be in the ranklist....so when you say something,make sure you know the side of the person you're talking to.. XD
---
Queen_Pumpkaboo

OFFLINE
Trainerlevel: 31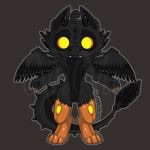 Forum Posts:
1,367

keep in mind there are over a thousand active members on PH, many of which could be trying to get in the rank list. So, having that many members gathering up Pokemon and some even hoarding them to get in that top ten shouldn't be disregarded. The rank lists were plenty challenging before NPCs showed up, and always have been. The addition of one NPC doesn't add to the difficulty suddenly, it just makes it unfair how other users do the work and one NPC takes in the reward from it.


So far I'd say the majority of us disagree, and since you don't compete on the rank list how can you say it is fun and challenging? If anything you could say you wouldn't be effected by this, which is understandable. But, those of us who are effected, might have a different view. People on the ranklist might disagree, and say that their work is now thrown down a rank because a computer asked users to hatch his eggs and return them. Let's not confuse cheating with challenging. No way is it fun, in my opinion, to be beaten by a computer in terms of who is best. I would not feel excited and thrilled that every time prof. Rowan issues out a "hatch some amount of eggs for me would you? For a golden Pokéball" I have to try to hatch as many things as I can to keep up. At least with real users you feel you have a chance, and considering Prof. Rowan hasn't even been here that long, and the members you see towards the top have, I'd say he'll be at the top by the end of the year and then who finds it fun at that point?
---
Actually as the user directly above the Prof I'm quite annoyed by the fact that it - the NPC - is able to hatch eggs so fast and just overtake hard working people. I wouldn't want to see that NPC surpassing me and that's why I'd also vote to kick it out of the list.
---