Badge Showcase
| | | | | | | | | |
| --- | --- | --- | --- | --- | --- | --- | --- | --- |
| Set #1 | | | | | | | | |
| Set #2 | | | | | | | | |
| Set #3 | | | | | | | | |
| Set #4 | | | | | | | | |
Medals
lemonmelon hasn't collected any medals so far.
Game Records

Trainer ID:
#102217505
Registration:
20/02/2019
(4 Months ago)
Game Time:
51:09 Hours
Total interactions:
224,281
Money:
220,390

Starter Pokémon:

Emboar
Feeds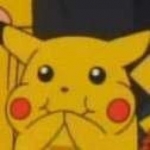 By: RastaPastaPanda
Well guys, the time has finally come! I would like to introduce to you...
The Shiny Shop Of Horrors!
The newest discount shiny shop to hit the forums ❤️
In honor of our grand opening, we will be hosting a giveaway. All you need to do is
like the OG post and share this whole post
to be entered to win one of 3 wonderful prizes!
Our prizes include a
FREE
shiny slot from our breeders' starting hunts:
Koffing, Bagon, Rockruff, Spiritomb or Zorua
First Place:
1 shiny of your choice from the list above
Second Place:
1 of the last 4 remaining shinies
Third Place:
1 of the last 3 remaining shinies
Good luck everyone and we look forward to starting this new adventure with you! ❤
#ShinyShopOfHorrors
[Share It!]
Contact
Last Action
Reading the news
(2 Months ago)
Last Visitors
Visitors
TomboyUmbreon
Mon, 20/May/2019, 15:17
Shadoru
Sat, 27/Apr/2019, 14:48
Frenchfries
Mon, 15/Apr/2019, 17:48
Luciel_Gunz
Sun, 14/Apr/2019, 19:50
Vizuri
Sun, 14/Apr/2019, 19:46