Badge Showcase
| | | | | | | | | |
| --- | --- | --- | --- | --- | --- | --- | --- | --- |
| Set #1 | | | | | | | | |
| Set #2 | | | | | | | | |
| Set #3 | | | | | | | | |
| Set #4 | | | | | | | | |
Last Visitors
Visitors
ZombieQueen
Fri, 22/Mar/2019, 11:58
Sandwichcats
Sun, 24/Feb/2019, 21:15
shpleebz
Fri, 22/Feb/2019, 14:05
17th
Sun, 20/Jan/2019, 16:45
Zotz
Tue, 08/Jan/2019, 18:51
Game Records
Trainer ID:
#124777652
Registration:
04/08/2018
(7 Months ago)
Game Time:
51:21 Hours
Total interactions:
157,350
Money:
183,626

Starter Pokémon:

Sceptile
Feeds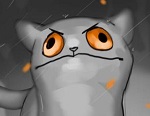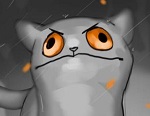 #MyBiggestAchievement
completing super mario odyssey by collecting all moons, and also writing this a third time for accuracy.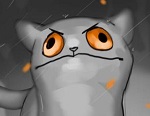 By:S0AP
Man Halloween was amazing I was wearing my Charmander onesie all day and went trick or treating on base in it

I got a lot of candy but like why isn't Charizard a dragon type? I think it's stupid that it's not but oh well I can't do anything about it


I like dragon types, like Pidgeot should've definitely been a dragon type

Anyways I made this feed for a reason right? I like can't remember....ooooh wait now I do


I'm giving away 728 dragon gems to one random person that comments and shares please hatch my party guys?

Just make sure your comments are nice and I'll add in 2 secret prizes for those who are selected as the 2nd and 3rd place, I'll announce those prizes at reset

Ends in 2 days(November 3,2018 C.E.), have fun everyone <3
(Share it Button)
Contact
Last Action
Reading the news
(21 Hours ago)
Medals
ChaosPxl hasn't collected any medals so far.