Forum Thread
Best way to earn money?
Forum-Index
→
Help
→
Answered
→
Best way to earn money?
RaRaRasputin

ONLINE
Trainerlevel: 52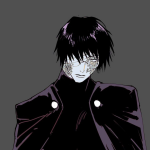 Forum Posts:
245
Hello there! Welcome to Pokeheroes!
The best way to earn money is by interacting. I would recommend putting on a good movie or show and interact while watching it. You could also get eggs from Professor Rowan's lab and sell the pokemon that hatch out of those eggs for a small amount of cash- (if you get lucky, you can get a legendary pokemon that sells for a lot, but I wouldn't recommend selling it).
Rumbling is also a great way to make money. The mystery items you can obtain from Rumbling sells for a fair amount of cash. You can also open mystery boxes by having the same color key. If you're lucky, you can get a rare item that sells for a lot, otherwise you can keep it to get a legendary poke.
---
AlienSnowflake

OFFLINE
Trainerlevel: 79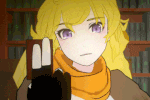 Forum Posts:
1,221
there is a guide for that
---
🐝𝑳𝒆𝒕 𝒎𝒆 𝒃𝒆 𝒚𝒐𝒖𝒓 𝑩𝒖𝒎𝒃𝒍𝒆𝑩𝒀🐝

Finally after a decade, they're Canon<3



---
Want free PD? More info in my Profile :3 🌻 Selling over 60k mons for 300PD each.
soyboyinohio

OFFLINE
Trainerlevel: 16
Forum Posts:
32