Badge Showcase
| | | | | | | | | |
| --- | --- | --- | --- | --- | --- | --- | --- | --- |
| Set #1 | | | | | | | | |
| Set #2 | | | | | | | | |
| Set #3 | | | | | | | | |
| Set #4 | | | | | | | | |
Hello there~
After procrastinating for about three years here is my:


~About me~
section
Name: RaRa or Rasputin (duh) | Age: 153 years old | Pronouns: she/her

•A semi-active, semi-lit roleplayer who comes on here to pass the time, (groundbreaking right?)

•Pretty shy in irl- will often be seen reading or gaming- a coffee is always in hand (it's essential!)

•My favorite poke will forever be Ninetails <3

•Huge cat lover 🐈



um yeah, this is still a work in progress, I don't know what to include xD



Game Records

Trainer ID:
#124015568
Registration:
30/01/2019
(3 Years ago)
Game Time:
1573:44 Hours
Total interactions:
2,591,219
Money:
2,524,940

Starter Pokémon:

Samurott








Feeds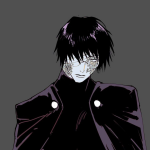 By
AlienSnowflake
RoyalGecko
[ Auction House ]
Its the down hours of PH so its time to post this. As im trying to make the "Most Pokemon Ranklist" I need your help obtaining pokemon. How can you help?
• Just set up any Pokemon in the Auction house for an hour.
• Make the starting bid anything under 500 PD
Share
#BoxesCostAlot
to spread the word
I'll even give away a box and key to a random person who shares so... ya! Tysm!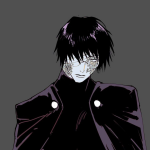 Hey, that's not an apple you just bobbed, that's a Poké Ball! Funky.
(1x Poké Ball obtained)
😎 Y'all jealous? I got the rarest item in the game