Forum Thread
Vannah's PokeShop!!! [OPEN]
Forum-Index
→
Global Trade Station
→
Trade Shops
→
Vannah's PokeShop!!! [OPEN]
🌸Welcome to Vannah's Pokeshop!!🌸



Hiya, I'm Vannah and I've decided to start a Pokemon shop!! Please be patient with me, as I'm still trying to figure out this whole Pokemon shop thing and how forums and BBCode work in general!!!

All Pokemon in this box are for sale, unless listed below.



Show hidden content
---
there isn't anything here...
Rules

There's really not much. Just don't rush me! Also, as soon as you order, set up the private trade with pd and junkmons. The only reason for a possible decline is because I have those Pokemon set up in the auction house or on a trade with an offer / as an offer since this box is also used for that.



So the form should look like this, for example:



Hey Vannah, I'd like to purchase some Pokemon!





Pokemon:

One Ledian and One Solosis


Anything need an Everstone:

Solosis


Total:

500 pd


Other:

I'd prefer the male Ledian

---
zenglewis839

ONLINE
Trainerlevel: 22
Forum Posts:
36
While I would love to sell you the Galarian Zapdos, it's set up in the auction house and has some bids on it. If you have mystery keys or the money to buy mystery keys, I'd recommend buying some and trading for a Galarian Zapdos on the GTS if it's urgent, since I've seen someone trading them for mystery keys.
---
Shadow_Zekrom

OFFLINE
Trainerlevel: 18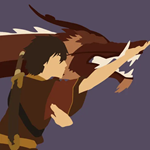 Forum Posts:
42
There's not a Sneasler in the box I'm selling from. Sorry.
---