Forum Thread
Hearts Sworn Together - RP Sign Ups
Forum-Index
→
Roleplay
→
RP Sign-up
→
Hearts Sworn Together - RP Sign Ups
Hi! Welcome to this Roleplay! I'm just gonna get right into the rules because you're gonna learn about the Roleplay in the rules, sooo.



Time for the form! :D (I'm using the characters I've used in the fanfic soo)



Enjoy!
---
ೄྀ🌠࿐ ˊˎ"Forever shall the snow fall." ೄྀ 🌠࿐ ˊˎ
* ˚ ✦| ︶꒦꒷♡🌟♡꒷꒦︶ |* ˚ ✦
"Forever love in our broken hearts."
RoyalUltima

OFFLINE
Trainerlevel: 27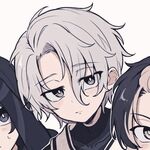 Forum Posts:
171

"Always look up and see butterflies, if you don't, go home and Google 'Am I having hallucinations?' If Google says 'yes', you are a normal and sane person."

Username: RoyalUltima

Name: Kaori Kim

Age: (14+) 14 XD

Height: 154 cm

Weight: 40 kg

Appearance: Kaori has jet black hair and shiny dark brown eyes. Her hair is mid-length, and has purple tips. Kaori's skin is a little pale, and she has a butterfly birthmark at the side of her neck. There is a butterfly pin in her hair, which is Kaori's most prized possession.

Outfit: Kaori wears a haori similar to Shinobu's, but with darker colors. Her haori is much longer that normal, and she uses it to hide behind. She also wears a black dress underneath the haori, purple stockings, and black boots. She has a silver chain necklace, with a purple and navy butterfly charm.

Backstory: Her parents were insectologists who specialized in butterflies. In fact, both her parents and Kaori loved butterflies so much that their house had butterflies flying around inside it. And since then, Kaori's only friends were her butterflies, as all the other kids thought she was crazy. Kaori was bullied a lot for her 'freaky' obsession with butterflies and shunned. So Kaori is used to being alone and friendless.

Other: Is there a PalPad?
---
❀𖤣𖥧𖡼⊱✿⊰𖡼𖥧𖤣❀
✿ Where there are bees there are flowers ✿
✿ And wherever there are flowers, there is new life and hope ✿
✿ And wherever there is new life and hope, there is love, and someone there ✿
❀𖤣𖥧𖡼⊱✿⊰𖡼𖥧𖤣❀
Cardboard_Spaghetti

OFFLINE
Trainerlevel: 23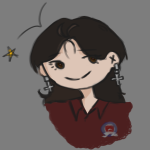 Forum Posts:
69
RoyalUltima

OFFLINE
Trainerlevel: 27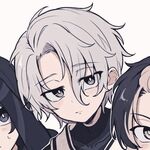 Forum Posts:
171
AceSpadeAS

ONLINE
Trainerlevel: 24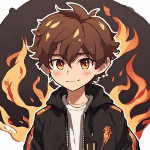 Forum Posts:
118

"Oh come on! WERE JUST GETTING STARTED!"

Username:Yeeeeet108

Name:Ace Spade

Age: (14+)15

Height:152.4cm

Weight:43kg

Appearance:Ace has a scar on his left eye that he only opens his left eye sometimes.His left eye is a purple glowing eye but his right eye was normal.He almost always has a smile on his face.

Outfit:Black jacket and hat with fire image with short stripped pants.

Backstory:He was an orphan who always smiles for no reason.He lived alone without any friend to live with.He was hiding his hatred inside his own soul.

Other:
---
Once you felt desparate or negative thinking it will looked like you just fell but all you need is Positivity and
Determination
to help you get up again and kept moving
My pfp from FatHead
~ It's A Beautiful Day ~
@Cardboard_Spaghetti you've now been res. <3 @Yeeeeet108 you're accepted, please check by this sign-ups daily for Roleplay. :3
@RoyalUltima Sister, you're accepted :D
---
ೄྀ🌠࿐ ˊˎ"Forever shall the snow fall." ೄྀ 🌠࿐ ˊˎ
* ˚ ✦| ︶꒦꒷♡🌟♡꒷꒦︶ |* ˚ ✦
"Forever love in our broken hearts."

"Give me one good reason not to rip this guy's intestines out through his mouth hole."

Username: FatHead

Name: Ethan Crant

Age: 17

Height: 6'2''

Weight: 147.12 lbs.

Appearance: White skin, messy black hair, deep brown eyes, and a deep gash in the left side of his face.

Outfit: Light blue T-Shirt with a purple hoodie over it. The left drawstring on the hoodie is ripped off. He wears blue jeans, with a metal chain dangling down from the right pocket. He also has red-and-black sneakers, and wears a black glove on his left hand.

Backstory: His house burned down when he was 15, leaving the left side of him to be severely injured from his escape. He found a school, and one of the students, whose name was Filipe, took him into their home. He soon developed a crush on the girl at school by the name of Chloe.

Other: Nothing that I can think of!
---
"Every day, I imagine a future where I can be with you..."
"Hxppy Thxughts."
AprilxSkye

OFFLINE
Trainerlevel: 21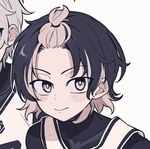 Forum Posts:
19