Forum Thread
Hearts Sworn Together [12+]
Forum-Index
→
Fanmades
→
Fanfictions
→
Hearts Sworn Together [12+]
Trigger warnings - suicide, murders, mild swearing, gore
Hello! And welcome to the intro of Hearts Sworn Together. Just a heads up, this is a 12+ fanfiction, meaning it's not appropriate for 11-. But, I can't stop you from reading, if you read this and you're under 12, suit yourself. Don't go reporting or blocking me…

All IMPORTANT characters provided here! Yes, their are MORE than six characters. Those are just IMPORTANT characters meaning they are the main characters used in the story.

I hope you'll enjoy this fanfiction! You're welcome to share the fanfic with your friends! :D

- You are also allowed to post comments here, as long as it's not rude or mean comments.

Enjoy!
---
ೄྀ🌠࿐ ˊˎ"Forever shall the snow fall." ೄྀ 🌠࿐ ˊˎ
* ˚ ✦| ︶꒦꒷♡🌟♡꒷꒦︶ |* ˚ ✦
"Forever love in our broken hearts."
Title: Prologue
ꨄ Prologue ꨄ
---
20 years ago…
Their were 5 heart crystals that kept Pokévillage from falling. Melody had to keep them safe. She did until one day, she was having a child. She was in pain. The doctors took her out the day of Melody's birthday. "Let's name her Mia." Melody said, smiling at Rosco, the king. She told Soulstist, her other child, to guard the crystals until she had no pain.
Then came the day of the war. Mia was only five and Melody told her to stay home with Soulstist. "Goodbye, my child." Melody said. "Mama?" Mia said about to cry. A little bit later Rosco came back with the dead body of Melody. Rosco gave Soulstist the crown of the Queen and Mia the crown of the princess. Rosco gave his crown to an Umbreon named Kamaro.
He said, "You all need to take care of the crystals, make me proud when I'm in heaven". Rosco grabbed his sword and killed himself. Now, it was time for them to take care of the crystals. Save the city.
Save the city?
Mia thought.
---
ೄྀ🌠࿐ ˊˎ"Forever shall the snow fall." ೄྀ 🌠࿐ ˊˎ
* ˚ ✦| ︶꒦꒷♡🌟♡꒷꒦︶ |* ˚ ✦
"Forever love in our broken hearts."
TheFriendlySobble~

OFFLINE
Trainerlevel: 30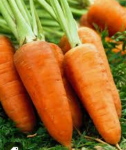 Forum Posts:
552
Title: Chapter One: Lost in the depths of the kingdom
"Fail! Are you a princess or are you the queen? Show 'em who's boss!" Soulstist told Mia while she was practicing, in case they went to war again. Kamaro just sat and stared. He giggled while he watched her fail, though he thought it looked painful. "Can I just be done for today…" Mia said frowning. She had bruises and red marks but Soulstist still wanted her to practice. "Fine, but only for 24 hours!" Soulstist exclaimed.
Mia saw Kamaro giggling and she hit him on the back. "Hey!!!" Kamaro yelled. "I just took a bath… you got me all sweaty." Kamaro said sadly. "That's what you get for being so SUPPORTIVE!" Mia said sarcastically. "Ohhhhhh, so it was a pat on the back for friendship, now I get it!" Kamaro said smiling. Mia laughed and got in her pjs and jumped on her bed. Kamaro tiptoed into the kitchen and grabbed a peanut butter jar.
Kamaro started licking the peanut butter in the jar just like a dog. "Kamaro? What are you doing?" SugarPlum said looking confused. "Parent stuff?" Kamaro replied, SugarPlum nodded and walked away. REST OF STORY RESERVED
---
ೄྀ🌠࿐ ˊˎ"Forever shall the snow fall." ೄྀ 🌠࿐ ˊˎ
* ˚ ✦| ︶꒦꒷♡🌟♡꒷꒦︶ |* ˚ ✦
"Forever love in our broken hearts."