Forum Thread
BULLETIN-BOARD-SERVICES
Forum-Index
→
Global Trade Station
→
BULLETIN-BOARD-SERVICES
HELLO!!!
So... I dont know how to explain this. Except, if you need help with your bulletin board tasks, just copy and paste them here for some help. It wont cost you anything, you wont get anything in return unless the user wishes to say thank you. Its a the more you give the more you get kinda situation.
Some examples of berry garden tasks include:

Show hidden content
---
✓ 105x Pomeg Berry
✗ 15x Antidote
✗ 250x Pecha Berry
Min. Level: 2
✗ 41x Biscuit

or

✗ 290x Pecha Berry
Min. Level: 5
✗ 88x Oran Berry
Min. Level: 14
✗ 32x Starf Berry
Min. Level: 4
Lastly here are some rules:
1. Dont be a jerk
2. Normal PH rules
3. No spam
4. 2 strikes and your out
5. ONLY 1 POST PER USER! EDIT IT AS YOU GO!
The three owners of this little service are:
Milla
PenguinPowerful
Chopper_45
---
Hey! I'm one of the owners of this place, feel free to PalPad me with any questions about how it works!
Current task:

Show hidden content
---
None
---
Heyo!!!
Just need help with a an order:

Show hidden content
---

None right now

---
Karatewallah

OFFLINE
Trainerlevel: 26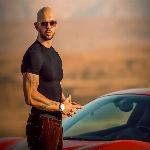 Forum Posts:
16