Forum Thread
When worlds collide, a Splatoon RP
Forum-Index
→
Roleplay
→
RP Sign-up
→
When worlds collide, a Splatoon RP
This a remake of my old Humans in Splatoon RP!
Plot
It's been a whole years since the Ink-October Treaty was signed, peace between the Octolings and Inklings has been going well! Though more questions of the past races rise up… Unknown to Inkopolis the answer is right under their nose… For years a group of humans have been Cryogenically frozen for years on end, but now… The humans are now unfrozen! What will happen? How will these species intertwine? How will this affect the upcoming Splatfest? Who knows..?
Sign up Form (Inkling/Octoling)
Rp Name:
Age:
Gender:
Ink Color:
Splatfest Team: (Modern vs Old School) [optional]
Personality:
Appearance:
Extra Stuff:

Sign up Form (Human)
Rp Name:
Age:
Gender:
Favorite Color:
Hobby: [optional]
Personality:
Appearance:
Extra Stuff:

My Form
Rp Name: James (Nickname Grape)
Age: 17
Gender: Male
Favorite Color: Purple + Seafoam Green
Hobby: Unknown aside from Singing
Personality: James is a naive, clumsy person yet can be brave, heroic, and a great leader. He has a few problems such as his ADHD
Appearance: James is 6'9, Dark Brown Hair, One eye is covered by his fluffy hair and the other eye is brown, he wears a variety of clothing but most commonly wears either a purple jacket or his father's lab coat, he wears Beige Khakis, and Black shoes, he has tan skin, freckles,and quite thin
Extra Stuff: He is the son of the Bunker's creator (the Bunker is where the Humans are frozen) He also owns a very deadly Scythe and a… Microphone?

Rules

You can't sign up as Pearl or Marina but Callie and Marie is fine
Minor Swearing is allowed
No powerplay
Romance is allowed just don't shift focus to it
Don't be rude if I get some stuff wrong (Been awhile since I got into Splatoon)
Have fun, it's a nice rp after all
PH Rules Apply
Rules are subject to change

GalacticBat

OFFLINE
Trainerlevel: 32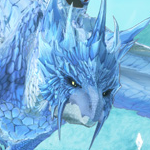 Forum Posts: 152
Nautilus:

Show hidden content
---
Rp Name: Nautilus
Age: 15
Gender: female
Ink Color: Pink
Splatfest Team: Modern, she likes to be efficient and modern technology is that.
Personality: Nautilus is a chatty type, who somehow manages to keep a conversation going for a long time and easily switching topics. She also has a good taste in music, especially Chirpy chips and off the hook.
Appearance: Nautilus is a octoling with grey eyes and the ponytail hairstyle. She wears the pearlescent crown, forge inkling parka and new leaf boots and uses the heavy splatling remix as her main weapon.
Extra Stuff: She is interested in human history, having been to Shellendorf institute a few times to look at the artifacts there.
Connie:

Show hidden content
---
Rp Name: Connie
Age: 14
Gender: female
Ink Color: purple
Splatfest Team: Mordern, agrees with Nautilus' opinion.
Personality: Connie is laidback and calm, being a fan of the squid sisters. She's willing to accept new people to be her friend.
Appearance: a inkling with orange-brown ish eyes and purple hair in the hippie style. She wears the designer headphones around her neck, custom painted F-3 leather jacket and moist Ghillie boots. her main weapon is the custom dualie squelchers
Extra Stuff:
---
⟟⏁'⌇ ⏃⌰⌰ ⟟⋏ ⋔⊬ ⊑⟒⏃⎅, ⏚⎍⏁ ⟟⏁'⌇ ⏃⌰⌰ ⟊⎍⌇⏁ ⏁⊑⟒ ⌇⏃⋔⟒
⟟⏁'⌇ ⏃⌰⌰ ⟟⋏ ⋔⊬ ⊑⟒⏃⎅, ⟟ ⏁⊑⟟⋏☍ ⟟ ⋔⟟☌⊑⏁ ☌⍜ ⟟⋏⌇⏃⋏⟒

I'm always looking to do private rps! check my profile for the list of fandoms I'm interested in!
Grimm-

OFFLINE
Trainerlevel: 25
Forum Posts: 156
Denise:

Show hidden content
---
Rp Name: Denise
Age:16
Gender: Non-binary
Ink Color: Green
Splatfest Team: (Modern vs Old School) [optional] Modern
Personality: There is very shy there is only comfortable with people they know or is close with, there is kinda weird and somtimes very dumb, there is very protective of there friend and they loves to draw and also has a bit of dark humor and is sarcastic
Appearance: 5'9, Hazel eyes and a white shirt covered in paint splotches, Partially covered with a burgendy hoodie, with black shorts up to her knees, black shoes and a little gold chain that surprisingly fist her wrist like a bracelet.
Extra Stuff:
Mercedes:

Show hidden content
---
Rp Name: Mercedes
Age:16
Gender: female
Ink Color: White
Splatfest Team: (Modern vs Old School) [optional]Modern
Personality: Laid back and is very caring sheis great at reading faces and knows when someone needs support, she also has a great sense of humor and is the absolute queen of comebacks.
Appearance: 5'7 one light pink eye and one hot pink, Dark blue short sleeve baggy shirt, black pants, and red shoes.
Extra Stuff:
---
AdminK

OFFLINE
Trainerlevel: 19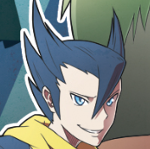 Forum Posts: 143
Rp Name: Admin
Age: 26
Gender: Male
Favorite Color: Red/Black
Hobby: He enjoys reading and drawing when he can.
Personality: he seems tired and slightly weary most of the time and can be distant and cold to people he does not know very well. However with people he trusts, he can be pretty chill. he's quite sarcastic, and never misses an opportunity to poke fun at Scarlet. He seems to act like the annoying Older Brother of the humans
Appearance: His right eye is red, and his other eye is blue. He wears a dark red hoodie, and wears black gloves, along with gray jeans and a pair of scuffed gray sneakers
Extra Stuff: (Is it okay if I have not much experience in splatoon?) he seems to sometimes somehow pull a katana out of thin air.
---
Haha! Kill me!
I just like MHA
ill sign up for any rp i like
Megu

OFFLINE
Trainerlevel: 26
Forum Posts: 155
Rp Name: scarlet
Age: 14 (subject to change she is part of a book I am writing)
Gender: female or human
Favorite Color: a maroonish purple
Hobby: [optional] costume design and combat
Personality: meek when concerned/scared normally just easy-going
Appearance:
Extra Stuff: she is part of a book I am writing not originally for roleplaying so don't mind any points that her character makes no sense
Lil_Woomy

OFFLINE
Trainerlevel: 30
Forum Posts: 11
Rp Name: Xen
Age: 21
Gender: Male
Ink Color: Salmon pink
Personality: Xen is very laid back and calm, at the same time he can be reckless when it comes to playing in X rank and very goofy when in turf! They're caring towards fellow squidos and octos!
Appearance:
Extra Stuff: Xen goes by he/they, they main carbon roller deco. Something that was rumored is he might be an up coming splat idol. He tends to love anything that's shiny, but something that he love more is surprising! Sea Bunnies!
---
theinsaneone

OFFLINE
Trainerlevel: 32

Forum Posts: 30
I'll give it a go since I'm back into splatoon.
Rp Name: Angel
Age: 16
Gender: female
Ink Color: purple
Splatfest Team: (Modern vs Old School) [optional]
Personality: quiet and studious. She mostly is casual with turf wars and tries to be fair. Though she can be abit hotheaded at times
Appearance:

Show hidden content
---
twin tails is the one for angel.
Extra Stuff: She mostly uses Dualies, and is not afraid to throw one of them at a person. oh, and she is an octoling! almost forgot that!
---
"Yet we have the strength to scale the walls between us, to reach out our hands in friendship so we can open our true hearts to one another. That's how we win!"~Claude Von Riegan, Fire Emblem Three Houses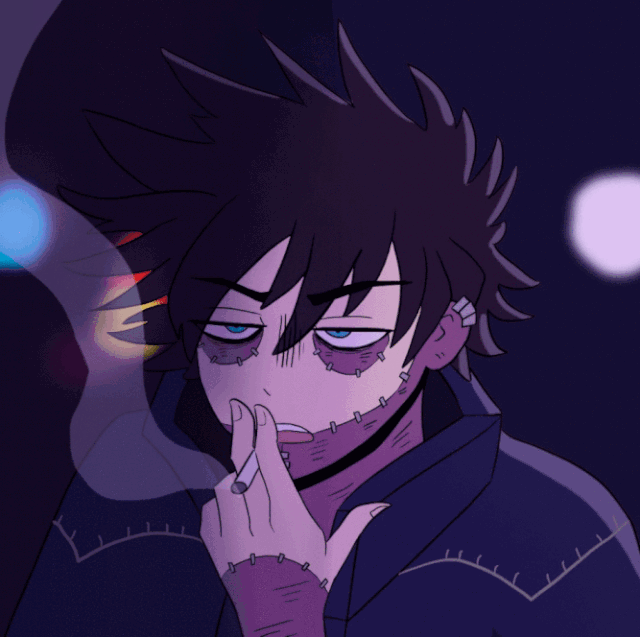 If you're trash, at least burn
and be kindling for me.~Dabi