Shiny Hunt
ChikoritaMining is currently hunting
Deino
.
Hunt started: 30/09/2022


Chain: 11
0

Stuff about me and other stuff
Smol note: Not as active anymore...probably studying >_>
Another note: Please don't ask to trade for/buy my Pokemon unless its in auction or gts and you have a question about them...but I
am
selling shinies/mega ables in a shop in my Contacts :3
Hi, I love Pokemon and Minecraft! I also love Undertale, anime, drawing, rping, playing the piano and violin, and reading! I'm socially awkward and an introvert but I'd be happy if you want to talk! -u- (note: I'm mostly offline now so it may take longer to respond)
Hunts
Deino
orange Minior (doing the color Miniors until I'm certain I can get another yr of Premium)
sm Emera Diancie
Note to self:
Fill up Unown eggdex eventually
Name shiny Rainbow "Skittles"
Send me a plush pls? x3
Melon plush made by BBubbletea
I won "Best Roleplayer" in the PH Oscars 2021 for playing Jin the Hoopa the best and most mischievous Hoopa in the Pokemon Battle School rp made by Reshi...I got this trophy made by Chickadee! :D
Looking to buy a retro Gengar, Flower Boy, Groomicott, Sandwebble/Sandcrustle, and certain Keggleon patterns! Offering pd/nuggets/some items! pp/pm if you have them for sale!
Missing Keggleon (pp/pm if you have this one to sell):

2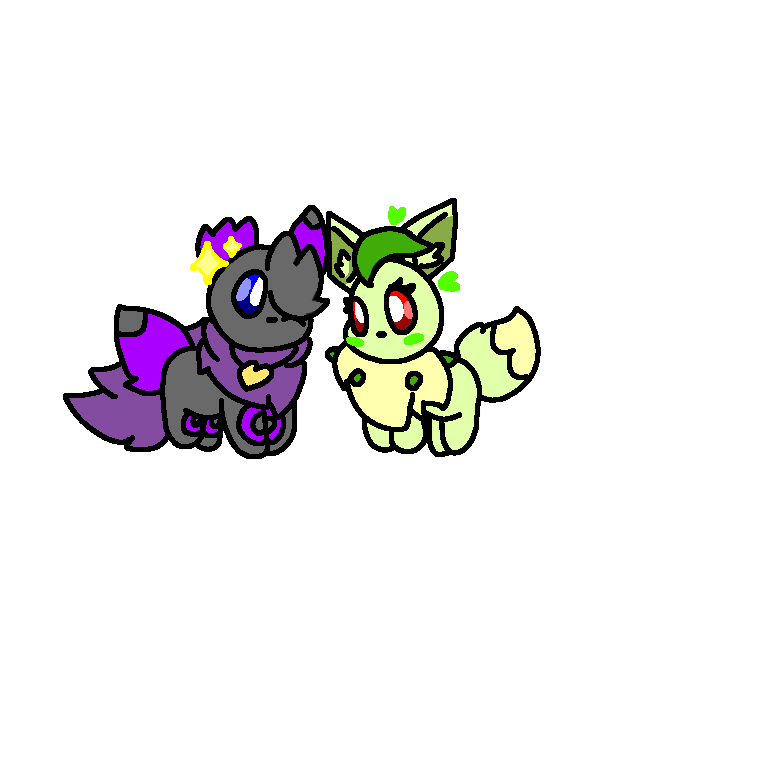 (Art of Shade and Melon made by ShadeKinoSoul 💚)
Working hard on my custom panels! They'll be up soon!
bb code is weird or I'm just stupid
Anyway, stay safe!
pfp made by me! :3
Notes (for me):
- AmberAxolotl borrowing Dewpider pair
- reapu borrowing Zombeagle pair
- Asmo borrowing Serperior pair
Medals





Game Records

Trainer ID:
#920254598
Registration:
22/04/2018
(4 Years ago)
Premium member
until
06/Feb/2023
Game Time:
3113:44 Hours
Total interactions:
7,592,199
Money:
90,205

Starter Pokémon:

Meganium






Feeds