Forum Thread
Favorite pokemon from each gen
Forum-Index
→
Fan Clubs
→
Pokémon Fan Clubs
→
Favorite pokemon from each gen
CaptainPotatoes

OFFLINE
Trainerlevel: 32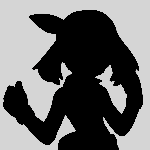 Forum Posts:
138
CharlesW103181

OFFLINE
Trainerlevel: 15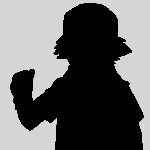 Forum Posts:
6
michal2002

OFFLINE
Trainerlevel: 19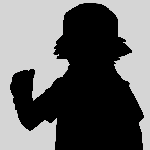 Forum Posts:
6
Gen 1: Arbok and Articuno.
Gen 2: Houndoom and Suicune.
Gen 3: Mightyena, Sableye, Altaria, and Absol.
Gen 4: Dialga, Giratina, and Darkrai.
Gen 5: Zebstrika, Hydreigon, Cobalion, Zekrom, and Meloetta.
Gen 6: Vivillon, Pyroar, Gogoat, Meowstic, and Yveltal.
Gen 7: Lycanroc and Silvally.
Gen 8: Grimmsnarl, Perrserker, Zarude, Glastrier, and Spectrier.
Gen 9: I won't be able to decide until the Sugimori illustrations finally get added to the Pokédex on the official Pokémon website. Hopefully they will be soon. I don't understand why they haven't been added yet.
You might notice that Ground is the only type not represented here. This is my list of all of the coolest Pokémon, by the way. I also made a different list a while back that listed all of the cutest Pokémon, and it was a lot longer than this one, and the only type that wasn't represented in that list was Poison. I decided to have the cool list double as my list of favorites.
---
Glacierwing

OFFLINE
Trainerlevel: 22

Forum Posts:
154
Kanto: Fearow, Articuno
Johto: Misdreavus, Noctowl
Hoenn: Swablu, Mightyena
Sinnoh: Weavile, Palkia
Unova: Bisharp, Zorua
Kalos: Malamar, Yvetal
Alola: Bewear, Salazzle
Galar: Corviknight, Arctozolt
Hisui: Hisui Braviary, Kleavor
Paldea: Ceruledge, Garganacl