Forum Thread
The Cruise to the Lost Island?
Forum-Index
→
Roleplay
→
RP Sign-up
→
The Cruise to the Lost Island?
Expelliarmus_Heyo

OFFLINE
Trainerlevel: 29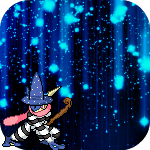 Forum Posts:
127
Hello [insert character name here]! You and a handful of special others have been delightfully chosen to be invited to our wonderful month-long Cruise to the Lost Island! Not to worry, every expense is paid for. As you have gotten the VIP ticket, all we want is for YOU to be comfortable as we have fun on our way!

Be sure to bring this letter and an ID, and we'll be cruising along!

Hope to see you there!

Sincerely, SS. Dreadnaught Captain

You stare at the letter in the mail. You don't recall having entered any giveaway, yet this Captain knows your name. You rack your head as to why their letter seems so strange, and yet nothing seems out of the ordinary, aside from the special being unitalicized. Being one born with special powers, you guess that you could take a break from all the questions tossed at you every time you walk down the street. So, why not go on the cruise?

Rules:

Show hidden content
---

1. Please don't go overboard with your special ability. OP stuff isn't allowed.
2. Max 2 characters per person
3. No Bunnying.
4. I have every right to decline your form.
5. Try not to make your lines too short, at least like 2 lines will do.
6. PH rules apply.
7. Password is Marsh.
8. Have fun!
Form:

Show hidden content
---

Username:
Name:
Age:
Appearance:
Gender:
Sexuality:
Special Power:
Password:
Others:
My Form:

Show hidden content
---

Username: Expelliarmus_Heyo
Name: Charles "Shiver" Derrickson
Age: 22
Appearance: White hair, glasses, purple fur coat, dark blue pants. His eyes are cold blue.
Gender: M
Sexuality: Hetero
Special Power: He can cool the air around him a good -10 degrees. He can also shoot ice bullets from his hands.
Password: (im the owner i know my own password)
Others: He has a yoyo around his belt loop.

---
Comfygazing

OFFLINE
Trainerlevel: 38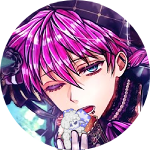 Forum Posts:
747
Username: Tsukoyomi
Name: Kanon Katopodis
Age: 26
Appearance:
Gender: Male
Sexuality: Bi
Special Power: Limited Spacial Control (only capable of opening small rifts but nothing larger than a upright piano)
Password:
Others: He's an A grade prick
---
•°. * ѕσ ιи тнє єи∂ ωє'ℓℓ fιи∂ συя нσмє
αи∂ ωнαт ωє ωєяє ∂єѕтιиє∂ fσя * .°•
Username: Cosmixx
Name: Mekkie
Age: 17
Appearance: Long Blonde hair, green eyes, a little bit of freckles, and usually wears casual dresses.
Gender: Female
Sexuality: Straight
Special Power: "Party" she likes to call it. She can summon various light (like a more "disco" effect, "glittery" light), Sweets, and small objects, such as bullets (she rarely does this though).
Password:
Others: She is pretty popular, but one of the sweetest people you can ever meet (This kinda gets annoying though)
Expelliarmus_Heyo

OFFLINE
Trainerlevel: 29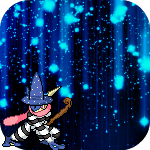 Forum Posts:
127