Starlight in the Sea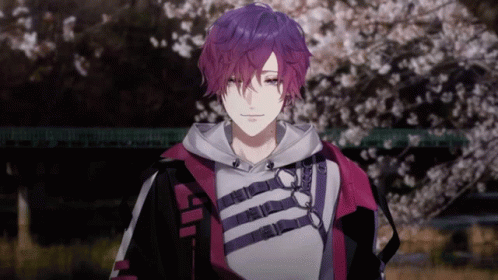 ╔══════ ≪ °❈° ≫ ══════╗



¢σмfуgαzιη | ιηғρ | нє/тнεү | ☼ ℓεσ | ☾ αqυαяιυs





Loving you is not a burden, not if its you



╚══════ ≪ °❈° ≫ ══════╝
Stella Ex Inani
*:・゚✧ [じこしょうかい]✧゚・:*

Hello, I'm Comfygazing, a Roleplayer and Writer, but feel free to call me Comfy or Tsuko! Please use They/Them or He/Him pronouns for me. I mainly stick around Pokeheroes for my friends and the occasional Roleplay! I'm legally an adult so if that makes you uncomfortable, don't interact with me. Nice to meet you, I hope we can get along!
We Need no Return
Credits:

Show hidden content
---
Starlight in the Sea Header
(x)
Field Made of Bones Header
(x)
Stella Ex Inani Header
(x)
Reaching Limit of Time Header
(x)
We Need no Return Header is my own gif
Title Lyrics from Starlight Starbright and Deja Vu by Uki Violeta, Legatus 505 and Enshrouding by Fulgur Ovid, and Star by Carina
Thank you to the people who gave me a piece of the old life that I had. You mean the world to me and more. I am truly lucky and blessed to have met you.
⋘ ──── ∗ ⋅◈⋅ ∗ ──── ⋙
Signature Gif is my own gif from The Pokémon Inside My Heart by PinocchioP
Signature Lyrics from The Pokémon Inside My Heart by PinocchioP, Translation by Blubapedia
Icon is my own creation of Uki's 2.0 Outfit
Game Records
Trainer ID:
#143074348
Registration:
10/03/2014
(9 Years ago)
Premium member
until
23/Nov/2024
Game Time:
1574:02 Hours
Total interactions:
367,384
Money:
1,108,611

Starter Pokémon:

Venusaur
Feeds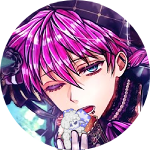 Courage is doing something you're afraid of. You can't have courage unless you're scared. But Hope will always be the little voice you hear whisper "maybe", when it seems the entire world is shouting "no!", So shine bright, Light is precious in this dark world. Because Friendship is born whenever someone says "What! You too? I thought I was the only one!"
Contact
Last Action
Visiting the Daycare
(17 Minutes ago)
Reaching Limit of Time



➺ Fandom List: (x)


➺ I ship Characters not People
➺ Only here for the RPs
➺ And for my best friend
➺ Open to 1x1 RPs, message me
➺ Adult (21+) with Adult responsibilities