Forum Thread
Advantage!
Forum-Index
→
Forum Games
→
Advantage!
Gosth

OFFLINE
Trainerlevel: 32
Forum Posts: 195
I created a game, I called it advantage:
How to play:
1- first user (me) put a party/box Pokemon's BB code
2-next user puts a pokemon BB code that the complete advantage
Example: user A puts a ducklett
User B can put pikachu because electric type have the advantage against water
And User B can't put:
▪bulbasaur because ducklett's flying type is resistant
▪stunfisck because even so water is weak against electric, ground is weak against water
Rules:
1-all PH rules apply
2-do not put 2 Pokemon (excluding signature)
3-dont ignore other posts
4-no help
5-suscribe
#-PP If question with rules or "how to play"
Okay, let's start the game
The first pokemon is
---
Crimson-Raye

OFFLINE
Trainerlevel: 43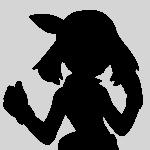 Forum Posts: 229
Let me know if I'm playing this wrong


---


A breeder at Aria's Event Daycare


coolandstillehbic

OFFLINE
Trainerlevel: 9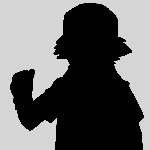 Forum Posts: 1
avocadovanilalite

OFFLINE
Trainerlevel: 20

Forum Posts: 8
Kety

OFFLINE
Trainerlevel: 58
Forum Posts: 1,416