Party
Pkmn
Name
Level

EXP

/

EHP

The First Flame
(Charizard)
1,857
9,561,847 / 12,365,478
Soul of Gwyn
(Arceus)
1,058
3,963,326 / 4,201,584
Soul of Solaire
(Charmander (Retro))
SHINY
774
1,895,810 / 2,136,327
Grossly Indandescent
(Solrock)
SHINY
401
301,317 / 386,886
The Darksign
(Solgilyph)
650
193,822 / 1,269,451
Looks shiny to me
(Zekrom)
108
13,348 / 44,146
Shiny Hunt
Solaire is currently hunting
Zygarde (50% Forme)
.
Hunt started: 26/08/2019


Chain: 3
0

Shiny Hunt
Solaire is currently hunting Reshiram.


Hunt started: 14/09/2018











Chain: 1984



73

56

2


I have not forgotten
"I am nothing special, of this I am sure. I am a common man with common thoughts and I've led a common life. There are no monuments dedicated to me and my name will soon be forgotten, but I've loved another with all my heart and soul, and to me, this has always been enough."

― Nicholas Sparks, The Notebook
Contact
Last Action
Viewing a Userprofile
(1 Year ago)
Game Records

Trainer ID:
#628122537
Registration:
29/08/2015
(7 Years ago)
Game Time:
931:08 Hours
Total interactions:
7,357,443
Money:
333,139

Starter Pokémon:

Charizard







Feeds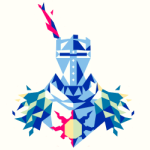 Hello, everyone. I've returned from the timestream. I didn't miss anything big in 2020, did I?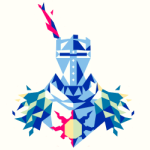 #leaving
I'll be renaming one of my Storage Boxes as "Godhome" (Hollow Knight reference, anyone)? Inside this Storage Box, I will be keeping every pokemon that is special to me. Most of these will be Pokemon I've gotten from friends, or obtained through a lot of hard work.
If you have the time, send me a Pokemon and I'll name it after you. It'll be your 'Soul' (just like the Pokemon in my party). Even if it's just a Magikarp, I'll put it in a place of honor. Don't send me something super valuable- that's not the point of this. Just something small, that I can remember you by.
Love,
-Solaire \[T]/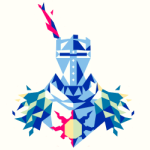 To all my dear friends,

Alright, everyone. Riako has been putting in some hard work this year. Let's remember, this guy has pretty much singlehandedly coded this website and yet we immediately mock him when one event doesn't work out exactly as planned.

The guy isn't perfect, but he's the best we've got. He deserves our support.

Of course, make no mistake, I'm always going to meme the hell out of him because a healthy dose of criticism is always good for developers, but there's a difference between good-mannered humor and blatant mockery. Forgive my lack of humility when I say that I have done my best to observe that truth in my Notification feeds. And without trying to sound too presumptuous, I humbly request that we all do the same.

Love,

- Solaire \[T]/
Last Visitors
Visitors
~Tuna~
Wed, 05/Oct/2022, 02:46
Daiko
Thu, 22/Sep/2022, 03:04
Jukebox3126
Thu, 04/Aug/2022, 04:26
RoyalGecko
Wed, 03/Aug/2022, 22:18
Temy
Tue, 12/Jul/2022, 15:33
Badge Showcase
| | | | | | | | | |
| --- | --- | --- | --- | --- | --- | --- | --- | --- |
| Set #1 | | | | | | | | |
| Set #2 | | | | | | | | |
| Set #3 | | | | | | | | |
| Set #4 | | | | | | | | |