~~~
♪►
You're the only one who makes me feel alive
Wow wow in the world full of silence

You're the only one that makes me feel alright
Wow wow in the world that we know
☠
Shiny Hunt
Yonji is currently hunting
Gastly
.
Hunt started: 13/06/2019


Chain: 564
9

7

0


Game Records
Trainer ID:
#121907616
Registration:
20/10/2018
(8 Months ago)
Premium member
until
10/Jun/2020
Game Time:
581:15 Hours
Total interactions:
291,912
Money:
588,799

Starter Pokémon:

Feraligatr

Feeds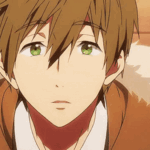 Just finished some administration stuff related to college, after tomorrow I might be able to relax a little @
[email protected]
just a little bit moreeee-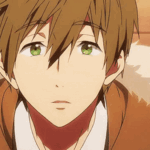 Me: dress up like a slob, tshirt everywhere even in campus area
Fren: dude we have finals tomorrow
Me:
Me: wears a better looking shirt, but still looks like a slob

It's a wonder that I have a boyfriend, really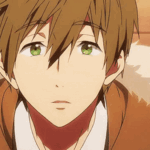 trying to de-stress by making some
pixel art
, though kind backfires since the details kinda made me stressed out-
i'll be working on commissions again starting next week, sorry for the inconvenience orz *bows*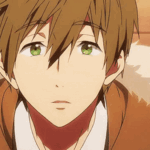 tfw you're so tired you accidentally wrote "homo" instead of "horror" for your report.
good thing i noticed cause idk if my lecturer will be happy if i wrote "an escape room homo game" when our project literally has jumpscares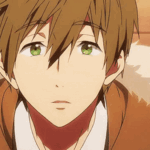 #meowo
(by InaneCat)
definitely sharks. sharks are the coolest.
although i also like tuna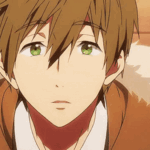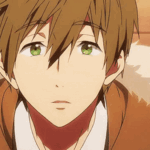 The first time I started watching One Piece I fell in love with a green-haired idiot
Now I'm falling for a bigger green-haired idiot with a stupid looking hairstyle

Yep. Definitely my type of guy.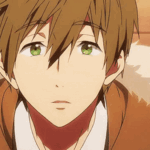 So I found this on Facebook and here's my version.
boop
The left image is from 2012, done in MS Paint with a mouse while the right one is from yesterday, done in Paint Tool SAI with a drawing tablet.
That was
7 years
worth of blood, sweat and tears. But man, it has paid off.
What's my secret?
Practice
.
I try to encourage people who are just starting out to keep practicing, try something new, and maybe step out of your comfort zone so you can improve. As example, I can draw human but I'm not very good in drawing animals, so I've been drawing a lot of animals for practice.
There's no shortcuts in life. Drawing isn't the same as cooking instant noodles, there's actually a process. Don't ask an artist about their secret and expecting black magic or alien technologies.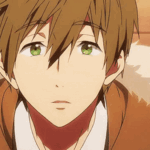 So since I finished all my commissioned piece for this batch, now I'm going to open some slots for commissioned piece. This time,
I'll only be accepting nugget offers
. I have updated my commission samples and prices so you can check
this post
on my shop to see them. Please comment here or PM me if you're interested in commission.
This will be up and valid until I can get 1 year of Premium Membership.
Thank you again for your time

about me!
[previously known as Maguro]
welcome to my profile! i'm lev, a good ol' boring human young manchild adult (`・ω・´)" i'm a 20 years old artist (*´ω`*)ゞ
my pm is always open so just slide in if you want to be friends! don't forget to be polite~♪
palpad is reserved for my friends only


friendlist are for people that i like. it's not a guarantee that i'll friend you back.


discord: Satchi#9072
my pokesona sprite is done by Kendrawr
♥custom clicklist♥


Item Hoard











Shiny Suicune



---
Note to self:

Show hidden content
---