About Me
I've been playing Pokemon since its conception though I'm not up to date on the newer pokemon past Black/White. Therefore, that means that a lot of things on this site is still considered a learning experience for me.
I accept all friend requests and I return plushies when I can!! If I can help someone, I will but I won't be taken advantage of. My boyfriend is shadowblade and sometimes he uses my computer to check his stuff.
Plushie Goals
If you can't tell, I love Audino!!!
Goals: Fill Pokedexes
[X] Kanto
[X] Johto
[X] Hoenn
[X] Sinnoh
[X] Unova
[X] Kalos
[ ] Emera
-135/173
[ ] Mega
- 7/66
[ ] Retro
- 16/20
[ ] Aloa
- 72/81
Friends For Community Support
Founder of #FriendsforCommunitySupport



Friends for Community Support is a hashtag created to help those in the community gain help from others within the community. Whether it be to help spread a message around when looking for pokemon/items or even the site-wide click-list for the Oak Quest, it's here to help you get your message out and gain help. It's also meant to spread all types of awareness and gather support through community involvement.
Please contact Ravenswing to be added to the Oak Quest Click-List.
Mental Health Awareness Month thread
- Check out the thread for valuable information and even share your own experiences. Please be respect within the thread, we are looking for support, not hate.
Do
NOT
be selfish with the hashtag in order to just sell your items or to simply promote yourself, become involved and a part of the community. Be the change that you want to see in the world and on this site.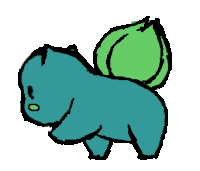 Autumn Shiny Sheep Line
For Sale:
Autumn Mareep (everstoned) - Regular •» 15,000 PD
Autumn Mareep (everstoned) - Shiny •» 625,000 PD
Autum Mareep - Mega-Able •» 625,000 PD
I'm mainly looking for either PD or nuggets but I might be willing to take the equivalent in either a missing shiny/mega-able or items in a case by case basis, however, I have every right to reject offers I'm not interested in.
Goals for shiny Autumn Mareep line
• Current goal:
Wait for Easter premium sale, wait for event eggs
♦ Completed goals:
700 nuggets obtained for 1 month premium, 400 nuggets for flutes combo pack.




#AutumnSheepShineLineGoals
#FriendsForCommunitySupport
ShadowedFury
Shiny Hunt
ShadowedFury is currently hunting
Autumn Mareep
.
Hunt started: 14/03/2019


Chain: 163
3

0

0


Badge Showcase
| | | | | | | | | |
| --- | --- | --- | --- | --- | --- | --- | --- | --- |
| Set #1 | | | | | | | | |
| Set #2 | | | | | | | | |
| Set #3 | | | | | | | | |
| Set #4 | | | | | | | | |
Game Records

Trainer ID:
#397835228
Registration:
29/05/2016
(6 Years ago)
Game Time:
1247:01 Hours
Total interactions:
888,954
Money:
337,836

Starter Pokémon:

Emboar






Feeds




















Contact
Last Action
Changing Profile Settings
(1 Year ago)