About Me


I've been playing Pokemon since its conception though I'm not up to date on the newer pokemon past Black/White. Therefore, that means that a lot of things on this site is still considered a learning experience for me.
I accept all friend requests and I return plushies when I can!! If I can help someone, I will but I won't be taken advantage of. My boyfriend is shadowblade and sometimes he uses my computer to check his stuff.
Plushie Goals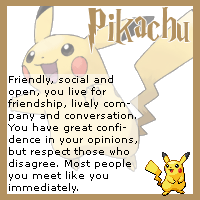 If you can't tell, I love Audino!!!
Goals: Fill Pokedexes
[X] Kanto
[X] Johto
[X] Hoenn
[X] Sinnoh
[X] Unova
[X] Kalos
[ ] Emera
-135/173
[ ] Mega
- 7/66
[ ] Retro
- 16/20
[ ] Aloa
- 72/81
Autumn Shiny Sheep Line
Goals for shiny Autumn Mareep line
• Current goal:
Wait for Easter premium sale, wait for event eggs
♦ Completed goals:
700 nuggets obtained for 1 month premium, 400 nuggets for flutes combo pack.




#AutumnSheepShineLineGoals
#FriendsForCommunitySupport
ShadowedFury
Shiny Hunt
ShadowedFury is currently hunting
Autumn Mareep
.
Hunt started: 14/03/2019


Chain: 4
0

0

0


Badge Showcase
| | | | | | | | | |
| --- | --- | --- | --- | --- | --- | --- | --- | --- |
| Set #1 | | | | | | | | |
| Set #2 | | | | | | | | |
| Set #3 | | | | | | | | |
| Set #4 | | | | | | | | |
Game Records

Trainer ID:
#397835228
Registration:
29/05/2016
(2 Years ago)
Game Time:
1199:17 Hours
Total interactions:
846,324
Money:
384,246

Starter Pokémon:

Emboar






Feeds




















Contact
Last Action
Visiting the Daycare
(1 Hour ago)