~*Gems for trade*~ <3
***ALWAYS HOARDING:

FIRE GEMS! ***
I'm aiming for a 25k chain of Ponyta so I will be at this for a while, lol. If you can trade me any, I would really appreciate it!
I will buy for
1k pd each
or trade other gems I have spare. I will update this list every day, as they are traded and as I get more. Here are the gems I currently have for trade:
Two for one fire gem ratio:
(None currently.)
One for one fire gem ratio:
Flying 82
Electric 13
~Feel free to Palpad me for a trade~ <3
Shiny Hunt
LuckyLady is currently hunting
Ponyta
.
Hunt started: 11/02/2020


Chain: 18,438
499

538

10


Game Records
Trainer ID:
#902140643
Registration:
30/07/2018
(2 Years ago)
Premium member
until
13/Feb/2022
Game Time:
1607:01 Hours
Total interactions:
4,744,773
Money:
165,408

Starter Pokémon:

Typhlosion







Feeds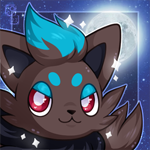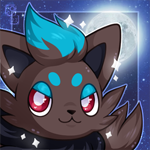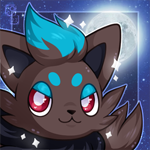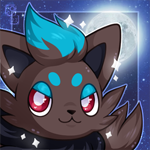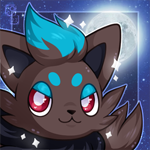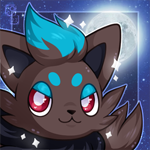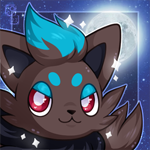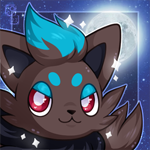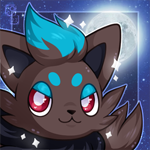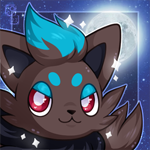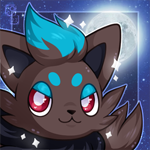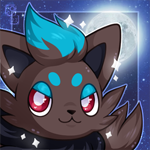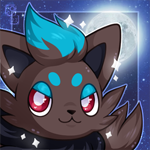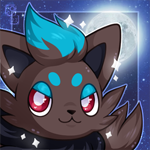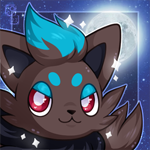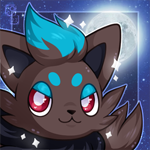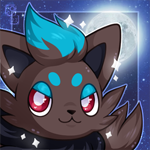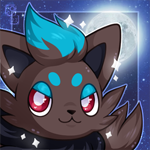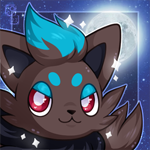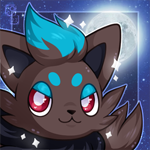 ~About me~
Hi! I'm LuckyLady! Thank you for visiting my profile! I hope we can become friends. :)



OK, so a little bit about me…. As my username suggests, I'm female. I'm in my 30s, and I live in the UK with my wonderful husband and two very active little boys. My username will never change as they are the most important thing in the world to me and I consider myself very lucky indeed to have them. <3

I've been playing Pokemon games since it first came out in 1996. I also love playing other video games, Studio Ghibli, reading and baking. My main hobby pre-lockdown was playing pool. I've been playing since I could see over the table, lol. I play for a local team and also for the ladies County team, and have numerous trophies under my belt.

Personality-wise? Um…. I'm kinda like…. What you see is what you get. I like to help people. I value honesty. I like to accept people for who they are. And don't mess with my family or I'll go MMA on your butt. XD

I'll keep it short and sweet (just like me) and wish you a wonderful day! *^_^*/

My Current Goals

Show hidden content
---
SM female Rapidash (Complete! Chain #7123 on 24/07/2020 at 8:59PM)

Pokeradar chain 10,000 (Complete! On 11/09/2020 - exactly 7 months from the start day)

*Achieve 3rd place on current ranklist for Longest PokeRadar Chain* (Complete! On 13/12/2020)

***Achieve 25k chain and 1st place on current ranklist for Longest PokeRadar chain***

Save 100k GGC (Complete! On 08/08/2020)

Shadow dex 100+ (Complete! On 02/09/2020)
Shadow dex 150+ (Complete! On 02/10/2020)
Shadow dex 200+ (Complete! On 06/10/2020)
Shadow dex 250+

Egg storage 12+ (Complete! On 08/08/2020)
Egg storage 18+

Reach Dream Level 8 (Currently level 7)

Complete Badge Set 4 (Currently 4/8)

Obtain all shiny prizes from SCS (Currently 3/5)

Future SM hunts I'm thinking to do
Onix
Feebas
Snorunt
Festival Ralts
Easter Bunneary

Future shiny hunts I'm thinking to do
Eevee
Zorua
Combee
Castform
Missing Shadow Dex

Show hidden content
---
Kanto:

Cloyster
Seadra
Ditto
Omanyte
Omastar
Snorlax
Articuno
Moltres
Dragonair
Dragonite
Mewtwo
Mew

Johto:

Cyndaquil
Sudowoodo
Unowns A, C, D, F, H, L, N, O, P, Q, T, U, Y, !, ?
Blissey
Raikou
Entei
Suicune
Lugia
Ho-oh
Celebi