Badge Showcase
| | | | | | | | | |
| --- | --- | --- | --- | --- | --- | --- | --- | --- |
| Set #1 | | | | | | | | |
| Set #2 | | | | | | | | |
| Set #3 | | | | | | | | |
| Set #4 | | | | | | | | |
Nintendo Friend Codes
(Palpad me if you add me please)
3DS - 0233 - 2863 - 6309


Switch - SW-1232-9685-6416


(Name is King)
Contact
Last Action
Reading the news
(20 Hours ago)
Last Visitors
Visitors
SCP-682
Fri, 15/Mar/2019, 16:55
xiTzBLoNDiex
Thu, 14/Mar/2019, 04:37
Hoshi95
Tue, 05/Mar/2019, 22:25
Coonfex
Sun, 03/Mar/2019, 19:38
grimr38p3r
Sun, 03/Mar/2019, 08:31
Game Records

Trainer ID:
#916123061
Registration:
18/01/2018
(1 Year ago)
Game Time:
589:09 Hours
Total interactions:
998,873
Money:
248,898

Starter Pokémon:

Blaziken


Feeds




















About Me
H
E
L
L
O
T
H
E
R
E

Name : B———
Age : Upper Teens, senior in high school
Area of Origin : Northeastern USoA
Taste in Music : Rock, EDM, and Nightcore (yes, I'm one of those people)
Fav Pokemon Game & Gen : Emerald Gen 3
Fav Pokemon : Toss up between Blaziken line, Mightyena line, and Rayquaza
More stuffz that no one cares about: Opinionated person trying increasingly hard to better themselves, but failing at every chance they gets. Tips appreciated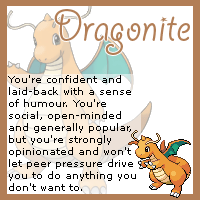 Pokemon I'm looking for RN
(And methods to obtain them)
Hoenn
Weather trio-???
Sinnoh
cherim(sunny)-get item
cresselia-???
manaphy-gc
darkrai-???
Unova
Victini-SCS
Darmanitan(Zen)-get item from square
Cobalion-berry garden
Terrakion-berry garden
Virizion-berry garden
Tornadus(x2)-Safari zone
Thundurus-Safari Zone
Landorus-Safari Zone
Meloetta(x2)-square
Kalos
Vivillon(a lot)-Safari zone
Xerneas-???
Yveltal-???
Zygarde(a lot)-???
Alola
Brionne-breeding
Minior(a lot)-???
Ultra beasts-???
Egg Dex Numbers
Water 1 490

Mineral 774***

Ditto 132

Undiscovered (Legends)
145 382 383 384
385 386 480 481
483 484 485 487
488 491 492 493
494 638 639 640
641 648 649 716
717 718*** 719 721