Badge Showcase
| | | | | | | | | |
| --- | --- | --- | --- | --- | --- | --- | --- | --- |
| Set #1 | | | | | | | | |
| Set #2 | | | | | | | | |
| Set #3 | | | | | | | | |
| Set #4 | | | | | | | | |
Medals
CrystalBird hasn't collected any medals so far.
Game Records

Trainer ID:
#900722373
Registration:
08/11/2015
(6 Years ago)
Game Time:
57:53 Hours
Total interactions:
69,776
Money:
5,040

Starter Pokémon:

Meganium
Feeds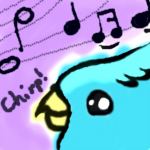 Aahan's Bird Duo Quest
Hey Guys, See this You can win over Dittooo, 400+ Nuggets, 1M+ PD, 15x Dragon Gems and Many More Prizes..
Spread the hashtag
#AahanBirdDuoQuest
and click here for more info!..
[Delibird Delivery] |
http://pokeheroes.com/delibird
| [About this Raffle] (http://s.codepen.io/Aahan/debug/aNBKxj)
Will Raffle out 5K-10K everyday to One Random User who share this Raffle...
Contact
Last Action
Hunting for Treasures
(6 Years ago)
Last Visitors
Visitors
SwampFall
Tue, 12/Oct/2021, 21:57
Kimie
Mon, 15/Jan/2018, 12:33
SilverStar
Tue, 07/Jun/2016, 01:36
BirdysRock
Mon, 30/May/2016, 02:32
Kudoku
Fri, 29/Apr/2016, 13:04