Badge Showcase
| | | | | | | | | |
| --- | --- | --- | --- | --- | --- | --- | --- | --- |
| Set #1 | | | | | | | | |
| Set #2 | | | | | | | | |
| Set #3 | | | | | | | | |
| Set #4 | | | | | | | | |
Game Records

Trainer ID:
#576124126
Registration:
31/07/2020
(11 Months ago)
Game Time:
196:17 Hours
Total interactions:
1,513,737
Money:
664,043

Starter Pokémon:

Serperior
Feeds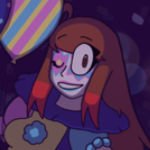 Man, I finished two full odds hunts(Growlithe in HG and Cyndaquil in SS) the last two days and now I'm obsessed with doing more of them. Usually I do method hunts haha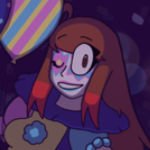 #MyFavoriteMemory
Not really a specific memory, but generally thinking back to past Christmas times gives a good feeling. Even though my past two Christmases(I have no idea what the plural is pff) weren't too great. Trying to make more good memories this year despite the current situation.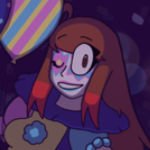 #MyBestExperience
Probably when I managed to save up enough money to buy an ipad pro for art and animation and also some goth clothes. The latter doesn't seem as big but well, it was very important for me personally.
Pokemon related experiences would probably be the SwSh DLCs. I just really enjoy them a lot personally haha
About me ig
Heya, I'm Venus, but people usually call me Sev.
I'm anxious at all times and bad at communication, so I'm sorry if I come off strange hfgdgfy
Shiny Sneasel is like my signature mon, love the little pink babies.
I'm not sure what I'm doing most of the time. Still learning some stuff on here haha
I'm an artist and I also absolutely love shiny hunting, especially if it's Masuda Method or chaining.
Last Visitors
Visitors
emokid666
Mon, 26/Jul/2021, 17:36
partizanovac
Mon, 26/Jul/2021, 17:35
anonhero
Mon, 26/Jul/2021, 17:28
Ashuramaru
Mon, 26/Jul/2021, 16:00
Teatime_Biscuit
Mon, 19/Jul/2021, 22:13