Badge Showcase
| | | | | | | | | |
| --- | --- | --- | --- | --- | --- | --- | --- | --- |
| Set #1 | | | | | | | | |
| Set #2 | | | | | | | | |
| Set #3 | | | | | | | | |
| Set #4 | | | | | | | | |
Medals
Baconitor hasn't collected any medals so far.
Contact
Last Action
Browsing through notifications
(33 Minutes ago)
Game Records

Trainer ID:
#422543486
Registration:
13/07/2020
(7 Months ago)
Game Time:
223:20 Hours
Total interactions:
129,195
Money:
561,535

Starter Pokémon:

Empoleon
Feeds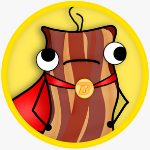 If you saw me walking down the street what would you do?
1. Be friends
2. Eat me 😐
3. Abduct me and make me your bacon slave 🤔
4. Just leave me
5. (Make up your own)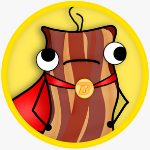 I've seen some people sad or depressed on here... so I decided to wright this for you all! So pretty much I've had a rough last week... my dog milo died and a friend died... I was so sad but then I told myself
"I've reached rock bottom... it can't get much worse then this. It's time I get myself back together. I'm going to use the sad times to push me in my basketball training. Let's get going already".
I've been a bunch happier and haven't worked harder on my training! So when you guys are down or sad use it to push yourself to the limit! This will always be on my page, so feel free to come and see it anytime!
Ill explain more of these, to help you guys out!
Hello! :)
Hello! I'm surprised your seeing this! Oh wow you are still reading this! Well if your interested go and read some about me! If you want to talk I'll be happy as long is I'm home and on! I can't believe you are still reading this! I'd love it if you filled out the polls that would make my day! Well see you around! :)
About me!
Hello! I am a 13 year old boy!
I love to spread the positive vibe! Everybody needs a little boost in their day!
I am currently working to make it to the NBA!
My top 5 Pokémon are:
1. Greninja
2. Eevee
3. Sylveon
4. Gardevoir
5. Vikavolt!
If you want to add me I'll always add you back! :)
If you want to pm me I'll respond or even write in the comments! :)
Welp... that's all!