Read about this duck :p
Hi! I go by Duck or Ducky.
This is me:



Or this:



Or... maybe this:



EHHHH who cares :P
--------------------------
About SuperDucky100:
Species: Duck
Type: Duck
PokeDex Number: Duck
And please don't ask personal questions! ;v;
I don't forgive, so don't anger me =w=

otherwise I'm friendly :D
Likes responding to hi messages xD
Pronouns: any
Account created March 9, 2020, but went inactive 10 months lol
Started again in sometime January 2021 :D
I don't release pokemon, also please don't release mines lol :)
-----------------------------------
Ditto hunt
9,871/2,000,000 Normal Gems

Also hoarding: Flying, electric, ice, fire gems
Anyone want to gift- I mean sell some to me? :3
Gifts are
very appreciated! It doesn't matter what I receive, it's the act of kindness that counts :)
Contact

Show hidden content
---
Oh hi there, you the hidden space here :3
Some stuff about me:
-FRIENDLYYYY :D
-I have webbed feet, yellow fluffy fur, a duck beak, and.... ok ok fine I'm joking xD
Train with my pokemon :D
Let's get to level 1000 :D
Successful shiny hunts
Shiny Mew from Mew Plushie Event :)
FIRST MEGA EVOLVED (bought at auction some time ago)
I use unreturned favors clicklist :)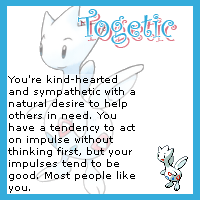 Shiny Hunt
SuperDucky100 is currently hunting
Cosmog
.
Hunt started: 13/12/2021


Chain: 92
5

Medals
SuperDucky100 hasn't collected any medals so far.
Badge Showcase
| | | | | | | | | |
| --- | --- | --- | --- | --- | --- | --- | --- | --- |
| Set #1 | | | | | | | | |
| Set #2 | | | | | | | | |
| Set #3 | | | | | | | | |
| Set #4 | | | | | | | | |
Game Records
Trainer ID:
#565186560
Registration:
09/03/2020
(1 Year ago)
Premium member
until
07/Mar/2022
Game Time:
1077:15 Hours
Total interactions:
1,674,423
Money:
11,097

Starter Pokémon:

Ivysaur
Feeds




















Other goals
-Get PokeRadar

March 9, 2021
-Upgrade Egg Storage (to 50 spaces)
-Get Shadow Radar


-Shiny Hunt Latias/Latios (34/200



-Shiny Hunt Ditto (9,871/1,000,000? Or should I go for 2,000,000,000?)


-Shiny hunt Legendary Kanto bird trio (... Uhh, yeah, I'm nowhere close to even 1 egg... help)



THANK YOU TO EVERYONE WHO HELPED ME GET CLOSER TO MY GOAL :D
-------------------------
Need help with pokedex? I can breed pokemon, fish/claim a pokemon at Emera Beach, and catch/claim pokemon in the Safari Zone
I don't release pokemon :)


IF YOU SOMEHOW GET MY POKEMON DON'T RELEASE IT! Even putting them in auction is better :3
---
Anything from favorites is fine! I'll try to return the plushies too :3
I also like any bird/cute plushies >U<

Art! :D / random panel

Show hidden content
---

Eevee+Cinccino fusion by An_Apple



Chikorita+Castform fusion by An_Apple




Starlight Rockruff plushie by ~Weird_Pichu~



Latias Reshiram/Latios Zekrom (and overdrive forms) fusion by An_Apple



Dittoduck by Angelie (now darklordmikey)



Sprites by SnomStorm:

Emerald Fletchinder


Alternate Shiny Fletchling


Rainbow-edited Glaceon

Eevee (base)+Ferrothorn (60%)+Ghost type Pikachu (40%) fusion by ~Yvelette~
link)

Dittoduck by ~*Espeon*~



Dittoduck and Eevee+Cinccino fusion by Mega_Absol_Rocks


[img]https://i.imgur.com/ESUYeKa.png[/imh]

ART SHOP :D
I CAN DRAW POKEMON ART
I can also draw Shadowed Pokemon (my own style, do not steal)! Examples in my Art Gallery :)
I also do plushie art! Example in art gallery :3
Don't use my art without permission ;)
---
Feel free to friend me! I might add you back ;)
I randomly added you to friendlist? It means I think you're a good person :D
-------------------------
Open to battling; I don't mind battle request spams :3
---
Pokemon

Show hidden content
---
My 2nd mega-evolved!
3rd mega evolved :>