Forum Thread
Event Points?
Forum-Index
→
Help
→
Answered
→
Event Points?
I used the search function and I failed to find anything that answers my question: Is there a way to earn Event Points without using a boat load of nuggets? If I gotta wait ages to gather enough nuggets to get some, it's whatever, but if there's another way that'd be cool.
---
They're a possible reward from the Mystery Boxes.
---
Credits for avatar to
~Cookie~
Kitties! Riako has no idea what he unleashed with that update🙀
Collecting Lovely Larvesta and Silly Seel Plushies~
Looking for Ice Gems and Flying Gems
here!
Help me hunt a Shiny Articuno!
(You can win your own non-shiny Articuno in return)
Breeding events for the cause
here!
~UmbreonLover~

ONLINE
Trainerlevel: 52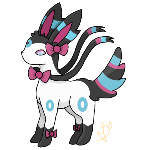 Forum Posts:
1,090

(and from treasure hunt sometimes)
---