Forum Thread
Prophecy.
Forum-Index
→
Roleplay
→
Pokémon RP
→
Prophecy.
RoyalUltima

OFFLINE
Trainerlevel: 27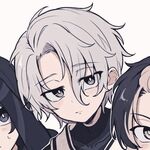 Forum Posts:
171
Hattie
"Tarina!" Hattie yelled, crying. "Tarina! Tarina?! Where are you?!" she called out, starting to cry even harder.
Where is Tarina?!
she thought, as she ran around, looking for her sister everywhere. All of the smoke,flames, and people running away was disorienting her, and she was losing control of her mentality and sense. "Tarina!" she cried out, again. She stopped in her tracks, sat down, and started crying. All of the panicked voices, screaming with fear and pain, were getting to her head, and she was unable to do anything, except panic herself and cry. Crying, she looked up, and saw flames tearing their way across the floor, making their way to her. She couldn't do anything, but stay there in shock, confused.
Tarina
Tarina could've sworn she had heard Hattie call out her name. "Hattie?
Hattie?!
" she called back, choking on smoke. Coughing, she looked all around her. There was nothing but smoke, flames, panicked people. No sign of Hattie. Tarina ran into the flames, coughing, but didn't stop. What if the flames had already taken Hattie from her? Hattie was too young, too dependent, too loving to have been taken from her! Tarina called out, "Hattie!" before running straight into the heart of the flames. Nothing, and I mean nothing, was going to stop her from finding Hattie. Even at the cost of her life, Tarina would protect Hattie, forever and ever.
---
❀𖤣𖥧𖡼⊱✿⊰𖡼𖥧𖤣❀
✿ Where there are bees there are flowers ✿
✿ And wherever there are flowers, there is new life and hope ✿
✿ And wherever there is new life and hope, there is love, and someone there ✿
❀𖤣𖥧𖡼⊱✿⊰𖡼𖥧𖤣❀
AprilxSkye

OFFLINE
Trainerlevel: 22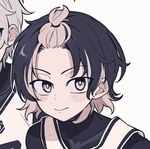 Forum Posts:
19
**Zoro's Pov**
'Sh*t' was the only world in Zoro's mind right now.
He, a mercenary, was suppose to do his job, swiftly and cleanly, so how did it came to this extent?
'
Bloom Festival
, more like Blood Festival.. ' how ironic, instead of flowers blooming, bloody red are spilling every second.
Zoro, sprinted towards a Inn, he needed to get their
fast
. Afterall, Ray is there inside, his little brother needed him. He sprinted past the elevator, going for the stairs instead, and quickly, he arrived at the 4th floor. He turned right, and there it was room 404.
He reached inside his Satchel bag, for his room key card, only to not find anything.
Panic arose within Zoro for a quick second, before he forced himself to calm down, and steady himself. Afterall, panicking will only make the situation worse, Zoro thought to himself. Right now what he needs, is to calmly think of a solution to break in, and find his precious little brother.
Even if he has to break the door open.
**Ray's Pov**
Today was suppose to be a normal, at least it was, Ray thought in his head indifferently, staring at the wall-to-ceiling windows in the Inn.
Flames where bursting outside like blooming flowers, screams and shouts of death were everywhere. Anyone normal would be panicking right, wondering how he would get out, and/or if they would survive or not.
But Ray wasn't normal, he and his dear older brother had been in multiple life and death situations, that Ray could calmly face any situation with a indifferent glance.
Honestly, what he would do right now, was probably jump out the window, but.. Ray glanced at the door behind him, and smiled softly, his soft older brother probably is looking for him right now, so he should probably just stay in place, and wait for Zoro.
Ray wouldn't be like this to anyone else, caring about other people, but this was his older brother, who has been with him, protecting him, and never giving him up since birth.
---
Everyone hopes to be beautiful, rich and talented.
But I just want to be happy.
The wicked cackle of a Houndoom rose like the embers that licked the bowed branches of trees, Rottencore his accomplice. The ember in his eyes, the fury and passion, burned like the hot coals of the distortion world. "GIRATINA RULES THE WORLD! WE ARE BOOM BLOOM!" And the two were off again, laughing wildly.
AprilxSkye

OFFLINE
Trainerlevel: 22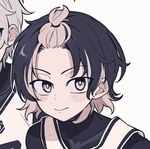 Forum Posts:
19
***Zoro's pov***
Zoro took a deep breath, he is going to smash the door open. So he got into his stance and kicked Aerial Ace at the door, completely obliterates it. Zoro rushed into the room, he eyes immediately sets on his dear little brother Ray.
***Ray's pov.***
Ray suddenly turned around, as he felt the huge gust wind blow into the room, as the Inn door was destroyed, he was immediately on guard. His older brother wasn't here yet, so who was this intruder, Ray stepped back closer to the window, planning to jump out at any moment.
Atleast that was until he saw it was his older brother that he been waiting for all along!
"Zoro..?"
His older brother instantly relaxed, and rushed towards his and hugged him.
Ray was in a daze, 'Why did Zoro smash the door open? Wouldn't they have to pay for the fee later..??' But that thought didn't last long, as the window exploded when the heat was too much for it.
Glass flew everywhere, and Zoro's first instinct was to protect Ray. The siblings looked outside the now broken window, down below, was a Houndoom and Rottencore ramaging.
Both of the sibling frowned, "It seems like they are the cause of all this ruckus..." Ray said calmly.
Even though Zoro thought it was completely nonsensical that just 2 pokemons who probably came from a cult can do all this under the noses of four tribes, he didn't have time to think of that right now.
"Ray.. pack up, we need to leave." Zoro said sternly, even though Ray could see that he was clearly worried.
Ray nodded obediently and immediately started packing what little they had with them.
---
Everyone hopes to be beautiful, rich and talented.
But I just want to be happy.
RoyalUltima

OFFLINE
Trainerlevel: 27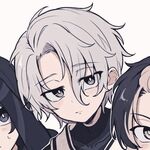 Forum Posts:
171
Tarina
Coughing, Tarina was still running into the fire. She had sworn that she had heard Hattie, crying out, screaming for her. "Hattie!" she called out again, running faster. She could practically feel the smoke washing over her, calling at her to sleep with them, but she was busy right now. She needed to find Hattie, as soon as she can, and get them both out of here.
She ran straight into the flames, using Dazzling Gleam as a shield from the smoke and ever-hungry tongues of fire, reaching for her. "
Hattie!
" she screamed again, calling, as loud as she can. She was practically at the core of the flames now, and her shield was starting to burn away. But she could see a small, hunched over form, near the core of the flames. "
Hattie? Is that you? Hattie?!
" she screamed, her voice hoarse and raspy. Her lungs were burning for clean air, her leg muscles were tired, and she had burns all over her. But she ran towards Hattie, and picked her up.
It was Hattie! And Hattie was crying. Tarina quickly tapped Hattie, and when Hattie recognized her, Tarina hugged her tightly. She put Hattie down and said, "We've got to run, okay?" to Hattie. As Hattie nodded, Tarina held her hand and started running, forcing Hattie to start running quickly.
Hattie
Hattie was trailing behind Tarina. Who knew that Tarina could run so fast? Even in the heat of the flames, she greatly admired and respected her older sister.
But this was not a time for respect. This was a time to flee. And run. And do their best to save their lives.
Hattie held on tightly to Tarina's hand. Seeing Tarina's burns, she used Heal Pulse the best she could. Luckily, around some of Tarina's burns were gone, but a lot remained. "Hattie, this isn't the time!" Tarina said, running faster. As Hattie stumbled and fell, Tarina picked her up and started running with Hattie in her arms.
Hattie could see that Tarina started slowing down when they reached an area that was completely full of people, having fun, unaware of the danger approaching them.
---
❀𖤣𖥧𖡼⊱✿⊰𖡼𖥧𖤣❀
✿ Where there are bees there are flowers ✿
✿ And wherever there are flowers, there is new life and hope ✿
✿ And wherever there is new life and hope, there is love, and someone there ✿
❀𖤣𖥧𖡼⊱✿⊰𖡼𖥧𖤣❀
dRAGONsLAYER17

OFFLINE
Trainerlevel: 15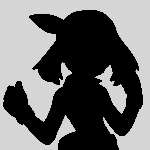 Forum Posts:
30
A Squirtle dives through the wreck, searching for survivors. "Anyone?" cries Aqua, desperately. She sees the Flareon and walks over. "This place smells of death…" She wrinkles her nose.
---
Ps does our character have to be a Pokémon
Pps is there a sign up
---
???
What is this signature-thingy for?
Why did I bother adding one?