Forum Thread
HTML Issues [CLOSED]
Forum-Index
→
Bugs/Complaints
→
Solved
→
HTML Issues [CLOSED]
In all honesty, there are two things that could be the bug, and I'm not sure which it is. Basically, when you try to put HTML code into a forum post, two things happen. In the post preview, it shows the post as it would be with the HTML code into effect. That said, the HTML code doesn't actually work.
<center><h1 style="font-family: Garamond; color: black;"><i><b>Mercy Vaughn</b></i></h1>
</center>
That was a string of HTML code, that clearly isn't formatting anything. Below is a picture of what that HTML code appears to do in the post preview.
I don't know if the HTML code is supposed to work in the actual post or if it's not supposed to work in the preview, but either way it's frustrating to think "Oh hey, HTML is working, this is cool" and then you make the post and it just... doesn't work.
Small update: On some devices, the preview won't have the font, it'll just be the same font as the rest of the text
~Yvelette~

OFFLINE
Trainerlevel: 28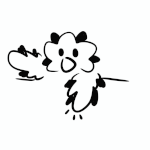 Forum Posts:
291
Allowing users to use HTML is quite dangerous, however. You can do very evil stuff with it, for example...
Click this
!
Don't worry, that's not actually malicious - but it demonstrates what you could do with HTML
---
True, but the BBCode on here has some restrictions. Were you to add HTML for users, you could try to restrict it similarly (Or, more likely, just add a few of the code things, specifically the ones that can only format certain elements.) Idk, just a random thought, but you seem pretty set on it so it's probably already been suggested. Have a nice day!